In the first place, let's establish what customer loyalty is? This is the measure of how much your customers are committed to your brand. A loyal customer will always choose you over the competition, maybe because of your excellent customer service, unbeatable product selection, or another way you differentiate yourself. And now here is the question of how to increase your customers' loyalty and how to manage to turn one-time buyers into repeat customers?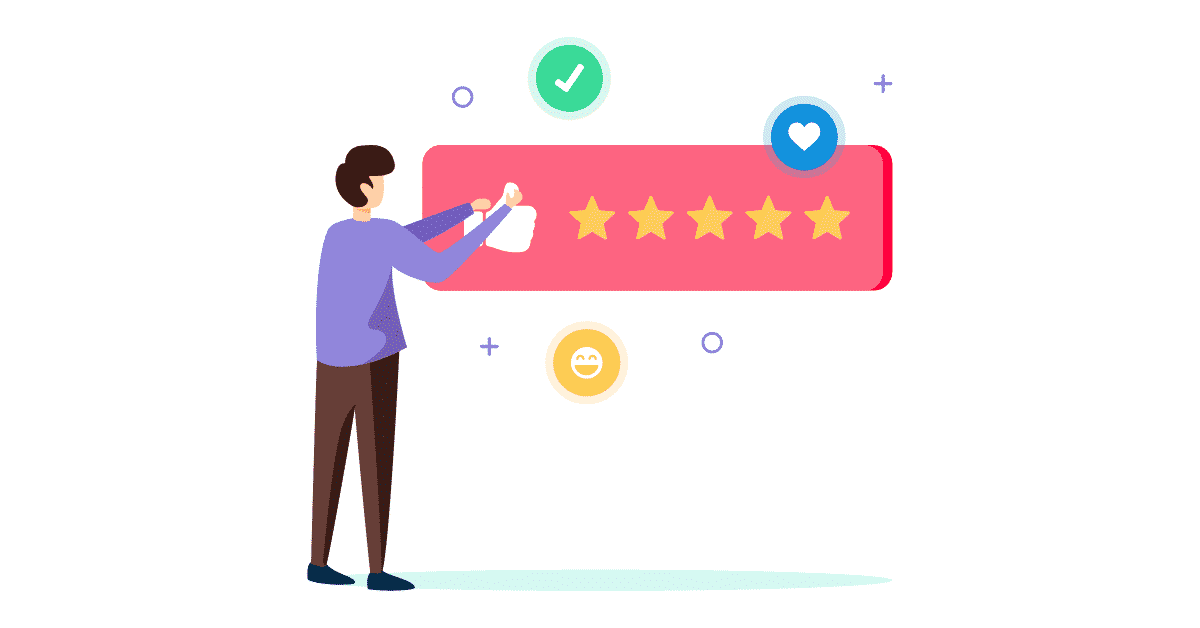 Customers who are loyal to a brand are its most precious asset. Repeat consumers are more likely to spend more money and make larger purchases. Bringing in new consumers, on the other hand, can cost anywhere from five to twenty-five times more than selling to existing customers, making the loyalty program one of the most cost-effective methods for a company to increase its return on investment. There are several customer loyalty methods that may be used, and we'll show you the three that we think are the most important:
Ask for feedback:
People love it when brands hear them and ask for their opinion. There are many ways to request feedback, but it's most effective when done immediately following an interaction with a customer.
Ask for reviews:
Reviews are golden because they are authentic testimonials from real people. Someone unsure of whether they should buy from you will check reviews to see other people's experiences with your company and decide from there if they want to buy from you. It's one of the surefire ways you can improve your company website with powerful client testimonials and enhance credibility. Also, it's very important to respond to all reviews – not only to the good ones but also to the bad ones.
Increase your responsiveness and communicate effectively:
If you want loyal customers, you need to make sure you are giving customers the best service they can find and providing them with as much attention as is realistic. Customers will reflect on every interaction they have with your staff and your business and will use these interactions to evaluate your service.
There are numerous other techniques that organizations utilize to maintain client loyalty, such as offering discounts, rewarding customers, and promoting referrals (the oldest kind of advertising), but the three shared with you are the most significant.
It's time to figure out how to quantify a client's loyalty after you've established a customer loyalty strategy. Unfortunately, pinpointing this can be difficult. Loyalty is an emotion, and translating qualitative variables like emotions into quantitative customer loyalty analytics can be tough.
There are several metrics you can use to get a better overall picture of how loyal your customers are. In the following paragraphs we will explain to you the best ways in measuring customer loyalty:
Net promoter score:
This is the gold standard of customer experience metrics. NPS scores are measured with a single-question survey and reported with a number from the range of -100 to +100, a higher score is desirable. It's now used by millions of businesses to measure and track how they're perceived by their customers and its scores determine segmenting between poor and positive feedback.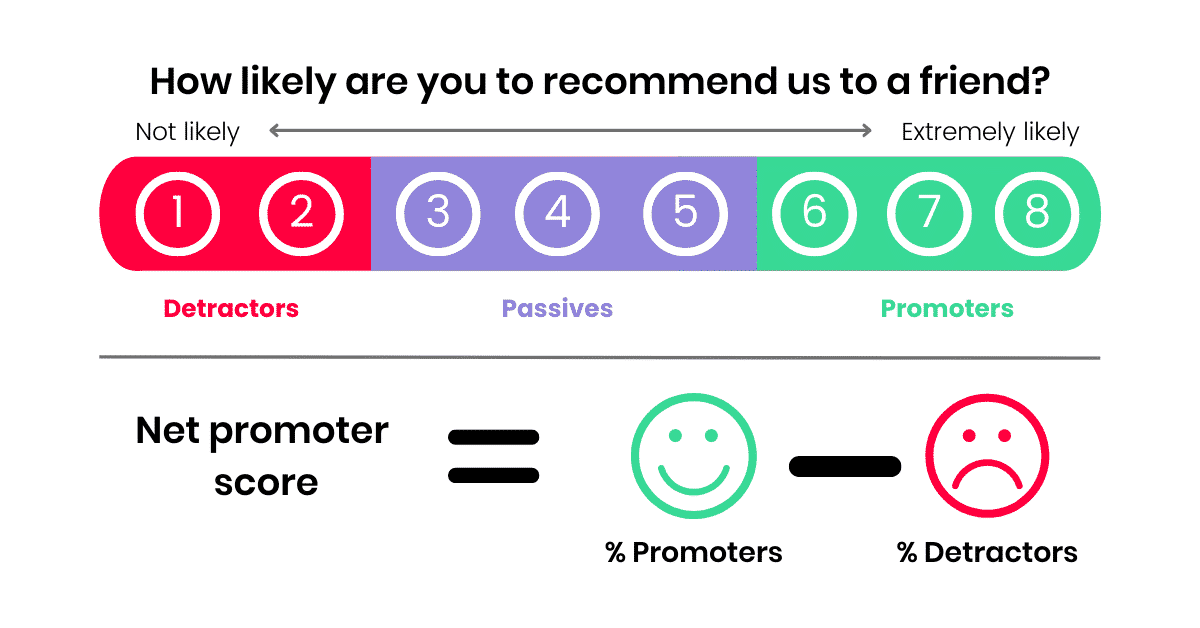 Repeat purchase rate:
Your repeat purchase rate is the percentage of customers who have returned to you for multiple purchases. While a repeat purchase doesn't necessarily indicate loyalty, it's easier to build loyalty in a repeat customer. This is an important KPI to track as repeat purchases are often the most significant contributor to annual revenue. In fact, a 2018 study by Marketing charts found that purchase frequency is the most effective driver of retail growth. To calculate it, divide the number of customers who made a repeat purchase in a given timeframe by your total number of customers in that same timeframe.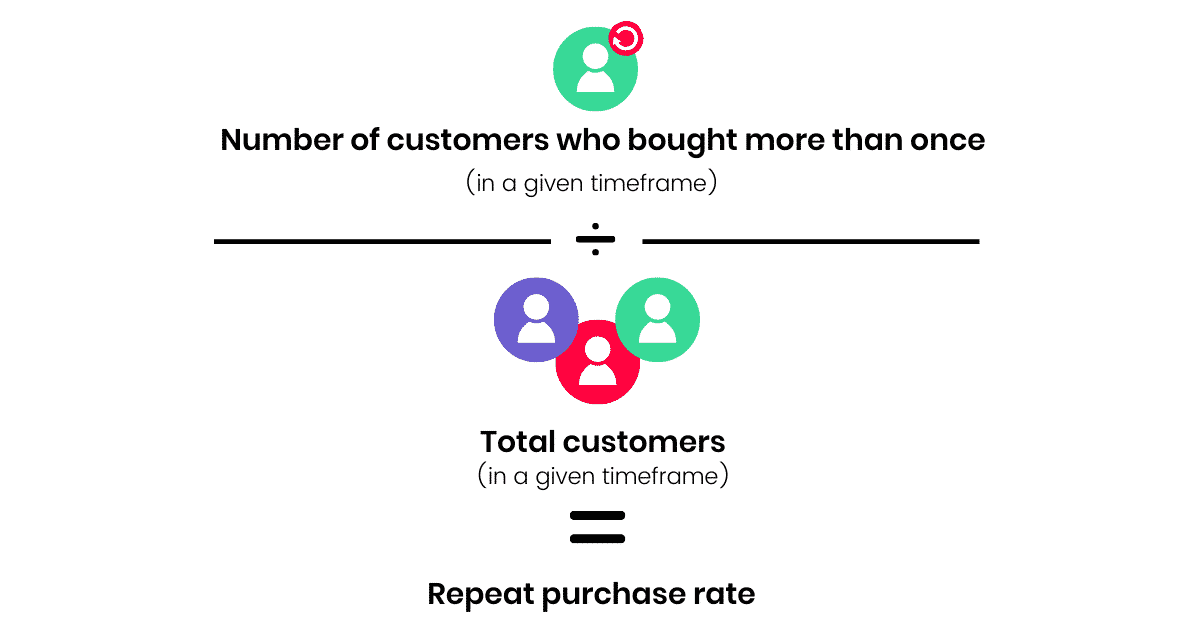 Customer loyalty index:
The CLI is a standardized measure of customer loyalty over time. It considers NPS, upselling, and repeat purchases. To track your it, add these questions to the net promoter score survey:
How likely are you to buy from us again in the future?
How likely are you to try our other products?
How likely are you to recommend us to a friend?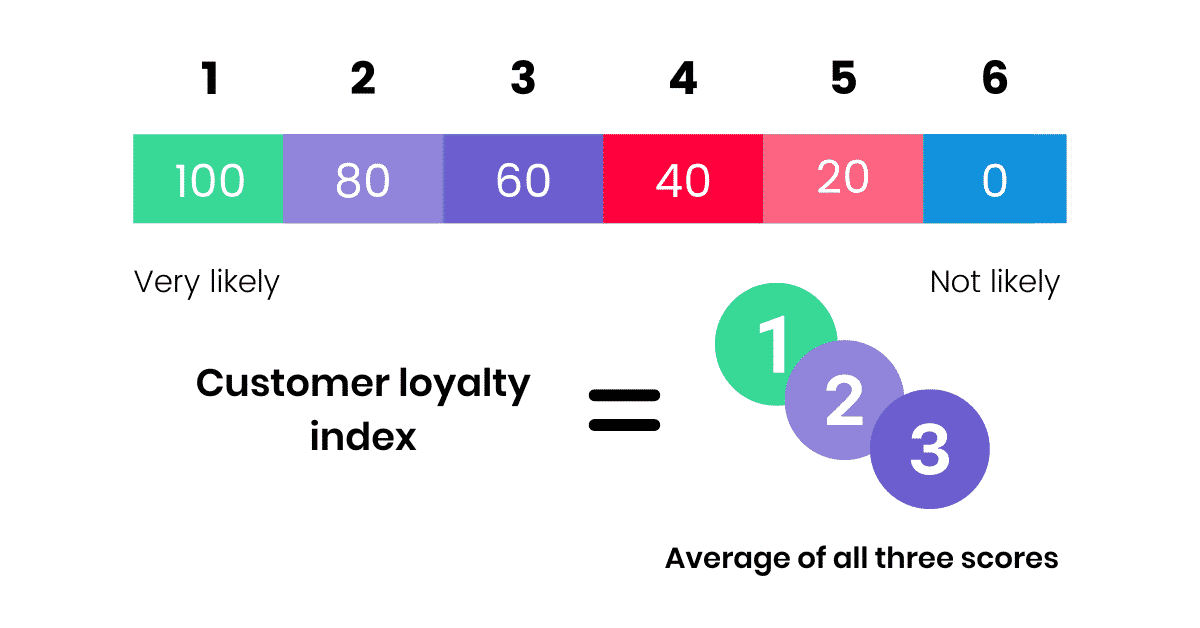 Upsell ratio:
Upsell ratio is like repeat purchase rate but involves different products or offerings. To measure it, divide your customers who bought more than one type of product by those who only bought one in a given time. Keep in mind that the more different the additional product is from the first, the greater the indication of customer loyalty. Because loyal customers can be more open to additional purchases from you, upsell ratio can help gauge customer loyalty.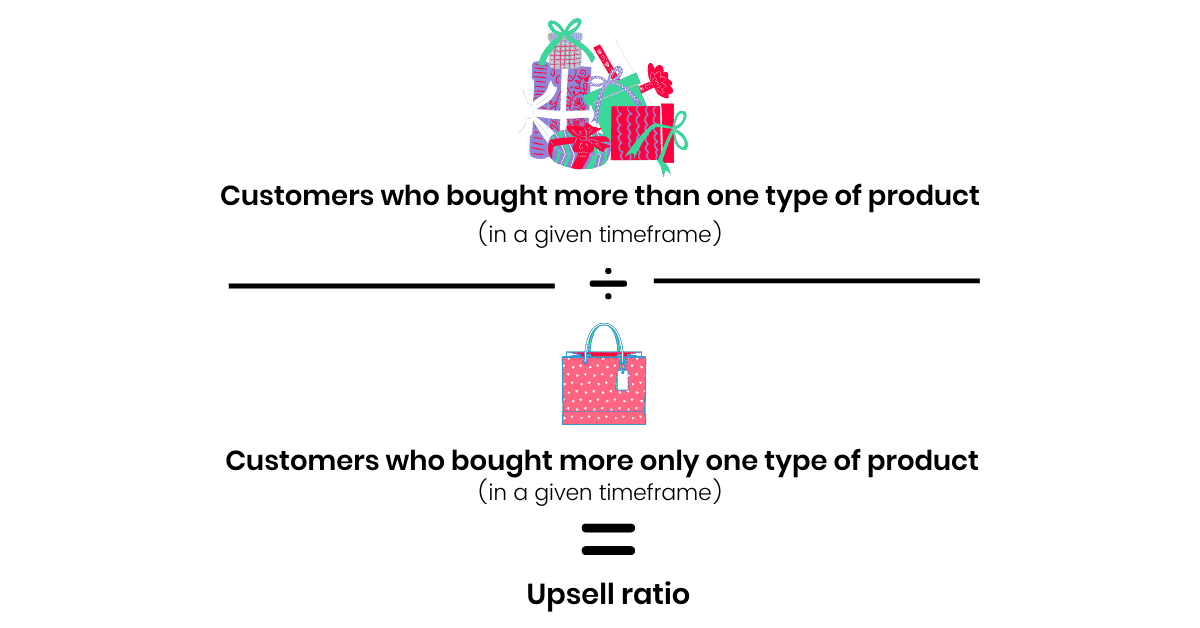 Loyal customer rate:
The loyal customer rate helps you to find that out so you can give your most loyal customers a VIP treatment in the form of loyalty programs, extra incentives, and more.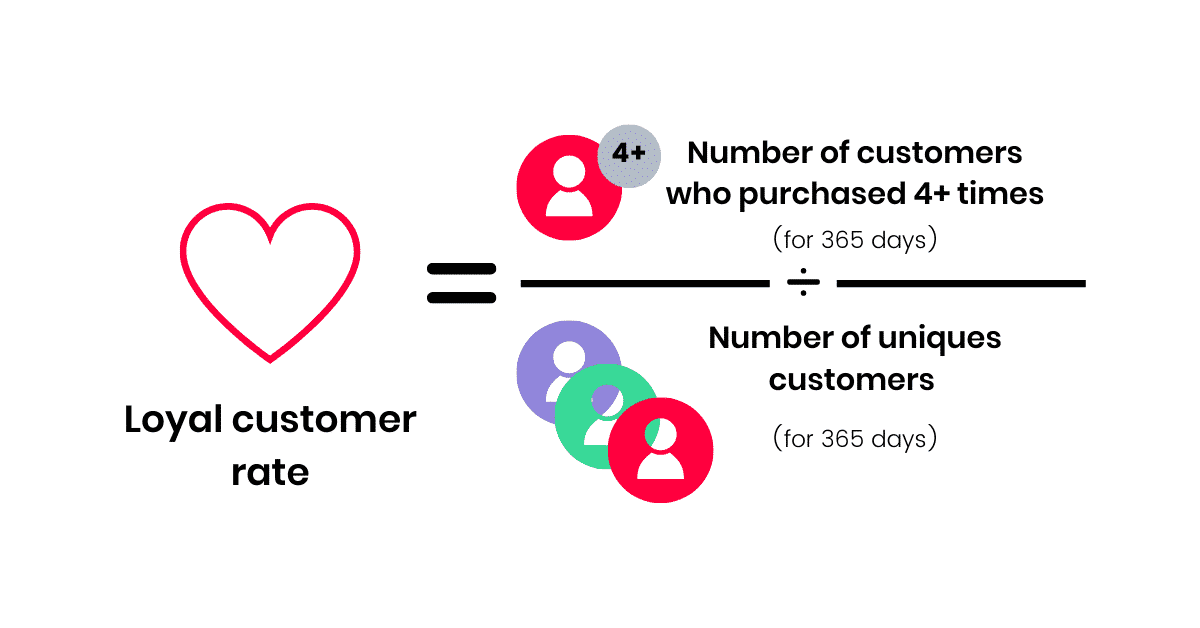 There are other ways to measure it as well, but we've shown you the most effective ones. You can gain a better picture of customer loyalty around your brand using the metrics above, and use the information to develop brand champions and more loyal customers.
Customer loyalty is a vital metric to track over time because it is one of the finest markers of your development. We also recommend that you use at least two of the metrics you've learned about, as one may not be enough to completely understand and quantify client loyalty. Figure out what works best for you and your company.
May your consumers stick with you and return again and again!