Omnichannel customer service has become a crucial aspect of business in 2023, as customers increasingly expect personalized, seamless support across multiple channels. With the continued rise of e-commerce and social media, businesses must adapt to meet these expectations and provide a consistent customer experience regardless of the channel used.
Trends during the last couple of years have drastically changed and are evolving into a new era of the digital landscape. This makes it exceptional for businesses to keep up with the newest trends if they want to stay competitive in the marketplace and want to ensure that they are meeting customer expectations. While the idea of an omnichannel strategy may have previously been thought of as "nice to have," statistics now show that omnichannel initiatives generate an additional 80% of store visits. What is more, a brand's purchase rate increases by 287% when at least three channels are used in their retail strategies. What is more, statistics show that 62% of customers like to interact with brands via a variety of digital channels.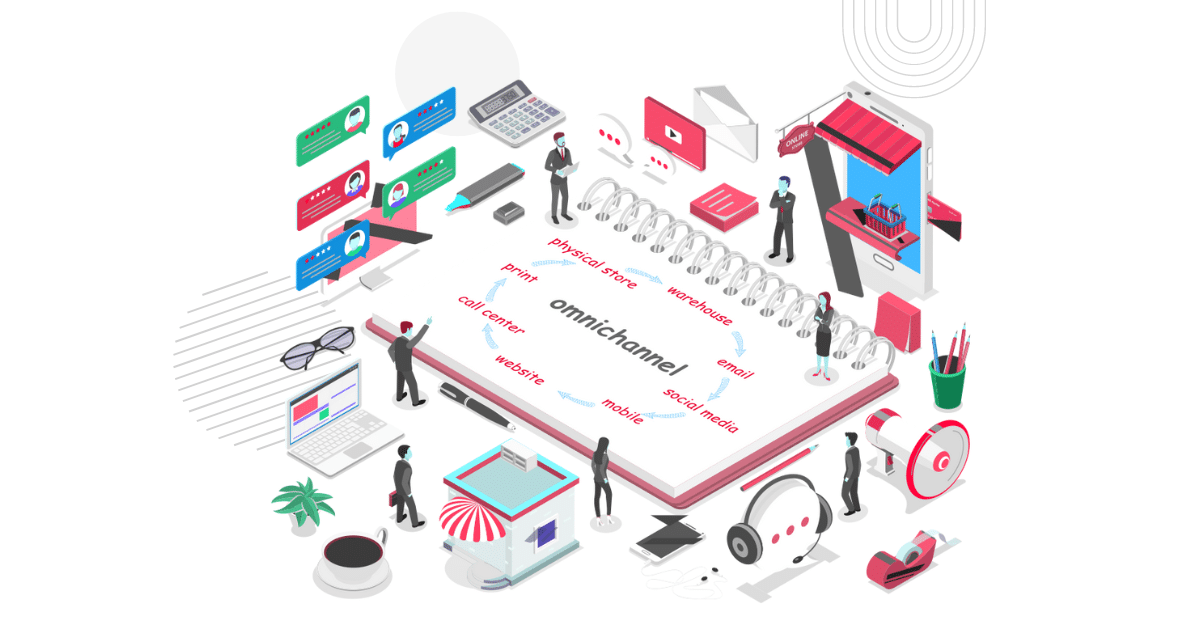 Why is Omnichannel Customer Service Important in 2023?
Due to the continued shift towards online and digital channels, omnichannel customer service has become increasingly important in 2023. Customers want to be able to transition between channels without having their support experience disrupted. They expect companies to be accessible on a range of platforms. By offering omnichannel customer service, businesses can fulfill these expectations and enhance customer happiness, loyalty, and retention.
Although in theory it makes sense, we conducted some fact-checking by examining statistics to support this claim. Softtek shows that those companies with strong commitments to the omnichannel customer maintain 89% of their customers on average, while those with weak commitments retain only 33% of their customers. Furthermore, the omnichannel retail commerce market is expected to reach $11.01 billion in value by 2023.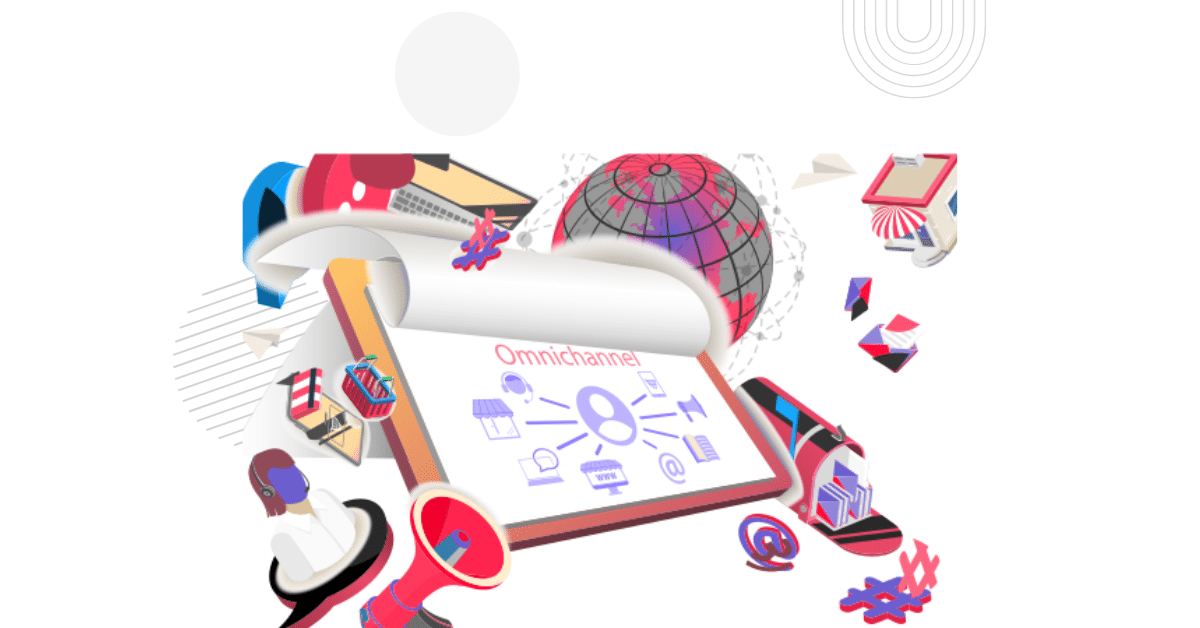 Customer satisfaction is of paramount importance for businesses, playing a vital role in their long-term success and growth. It is the key to building and maintaining a loyal customer base, as satisfied customers are more likely to become repeat customers and advocates for the brand. By focusing on customer satisfaction, businesses can not only enhance their reputation but also gain a competitive edge in the market. Satisfied customers not only provide valuable feedback but also generate positive word-of-mouth referrals, which can attract new customers and expand the business's reach. Moreover, customer satisfaction directly impacts the bottom line by increasing customer retention rates and driving revenue growth. When businesses prioritize meeting and exceeding customer expectations, they foster trust and loyalty, leading to higher customer lifetime value. Ultimately, by actively seeking customer satisfaction, businesses demonstrate their commitment to providing exceptional products, services, and experiences, setting themselves apart from competitors and ensuring long-term success. Looking through some statistics, we have found that customer satisfaction rates are 23 times better for businesses using omnichannel tactics. What is more, statistics on omnichannel customer service show that 89% of customers find it annoying to repeat their issues to multiple agents. By ensuring that your consumers' needs are addressed, a unified omnichannel strategy avoids that.
The impact of omnichannel strategies on brands
The COVID-19 pandemic had a devastating impact on businesses that relied on physical stores, causing unprecedented disruptions and challenges. Lockdowns, social distancing measures, and widespread fear among consumers resulted in a significant decline in foot traffic and sales. According to a study by McKinsey, global retail sales fell by 8.6% in 2020, with brick-and-mortar stores experiencing the largest decline. In the United States alone, the National Retail Federation reported that retail sales in physical stores decreased by 14.2% in 2020 compared to the previous year. Small businesses were particularly hard-hit, with many forced to close their doors permanently. The closure of physical stores also led to job losses, as the retail industry shed millions of jobs worldwide. The impact of the pandemic highlighted the urgent need for businesses to adapt and embrace digital transformation to survive and thrive in an increasingly digital world.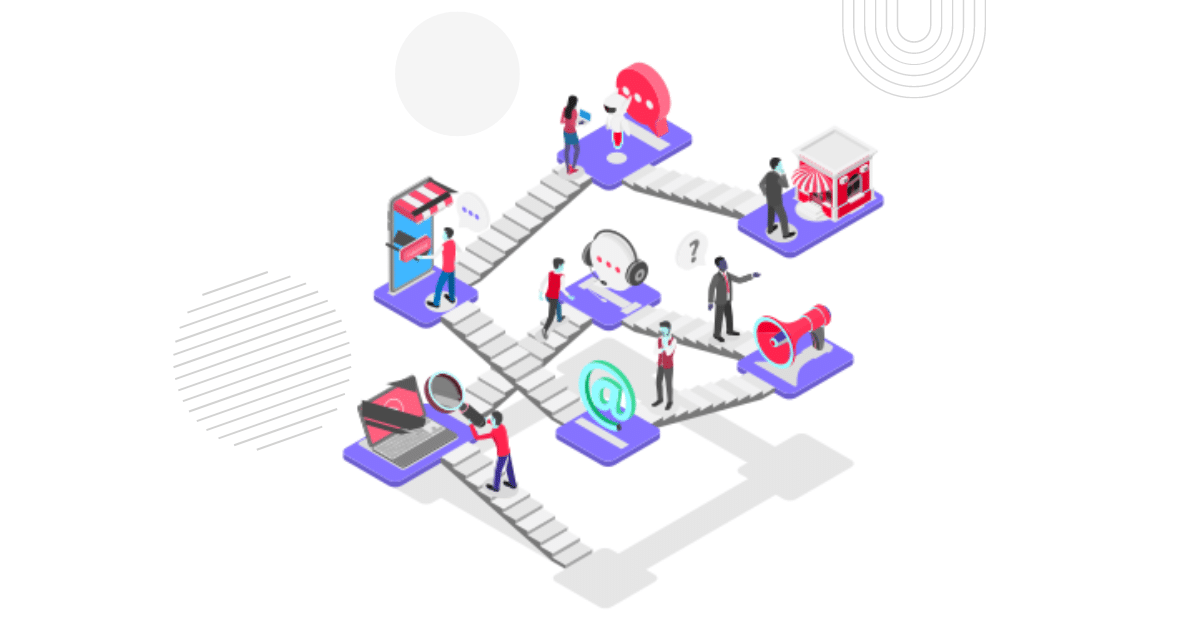 Some shops found it difficult to make the shift from brick-and-mortar to online shopping, but Sephora's efforts in prior years to implement customization technologies and expand its online business have paid off. According to reports, Sephora's US internet sales are up 30% from 2019.
Target is another example of a famous US brand that uses omnichannel strategy and had its biggest quarter ever in 2020, with revenues up 24.3% and digital sales surging by 195%. The omnichannel integration of physical and digital gave it market share over all of its physical rivals. Target found that consumers who use several channels spend four times as much as those who just use stores, and ten times as much as those who exclusively use digital channels. During that time, their stores fulfilled more than 75% of their online orders; this combination of digital and physical sales required seamless supply chain management. Additionally, Target and Pinterest worked together to integrate Pinterest's Lens into both applications, allowing users to take a picture of an item they like with their cellphones and have the Target app suggest a similar item they can buy. This collaboration has continued to this day and by using this tactic, Target was able to boost sales by over 10%. Having all of this in mind businesses should be aware that, according to statistics, 80% of customers who return an item to a shop use their refund in-store, and data from Target suggests that an omnichannel customer may spend up to ten times more than a digital-only customer.
Disney is another great example of omnichannel strategy. Other retailers strive to reach their extremely high standards because of them. You can observe their excellent omnichannel journey on their desktop, mobile-responsive, and even travel planning website, which provides you with a tool so you can plan an entire trip from your mobile device before moving on to the My Disney Experience tool, which can be used to plan every aspect of the trip, including getting your Fast Pass. These little details make people feel special and are more likely to buy tickets. However, the omnichannel journey with Disney does not stop there, after the arrival of the customers at the park they are given to use the MagicBand to unlock hotel rooms, enter theme parks, check in at ride FastPass entries, take photos, charge food and other items to their hotel rooms. How cool is that! It is important to note that Disney does not generate only from parks, however, this is a moving source to the company that helped to generate roughly 21.82 billion dollars in revenue in the second quarter of 2023 and up to 13% over the same period the year before.
The modern consumer wants to feel appreciated in every connection with a brand. For example, 98% of Americans change between devices on the same day and anticipate the same level of service from the brand each time. What is more, consumers demand the same level of expertise and service across all channels, and if they feel that they are not being taken seriously enough, they won't think twice about shopping elsewhere. If an item is out of stock, 27% of customers would leave and visit the store of another brand, while 21% said they would buy the item later online from a different competitor.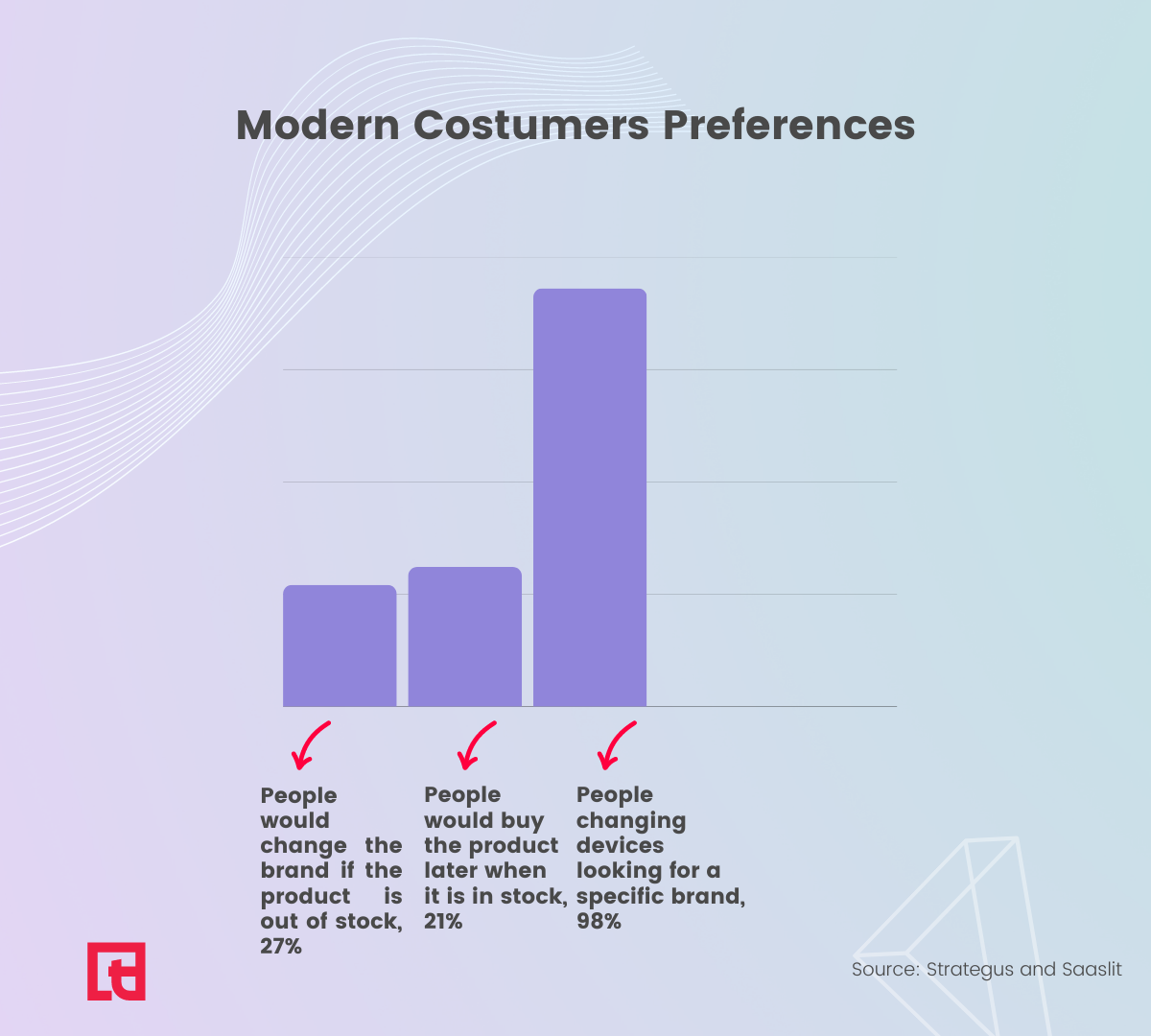 Tendencies and Future of Omnichannel
E-commerce has witnessed a significant transformation with the integration of omnichannel strategies. Now, e-commerce websites are expected to account for 22.3% of all retail sales, bringing the total amount of online retail sales to $6.51 trillion in 2023. A study commissioned by Shopify and conducted by Forrester Consulting found that 32% of firms expected to start using pop-up stores and in-person experiences in 2022, while 31% indicated they intended to increase their physical retail footprint. But as 2023 approaches, that dream's power is waning. In fact, 82% of firms are sure that physical stores will keep playing a significant part in the expansion of commerce in the future. Brands are increasingly recognizing the value of social interactions that accompany in-person shopping experiences, as there is a growing demand for these connections. To stand out from their competitors, brands are embracing immersive retail experiences. As evidence of this trend, in 2022, 40% of brands invested in technology to enhance customer experiences within their physical stores.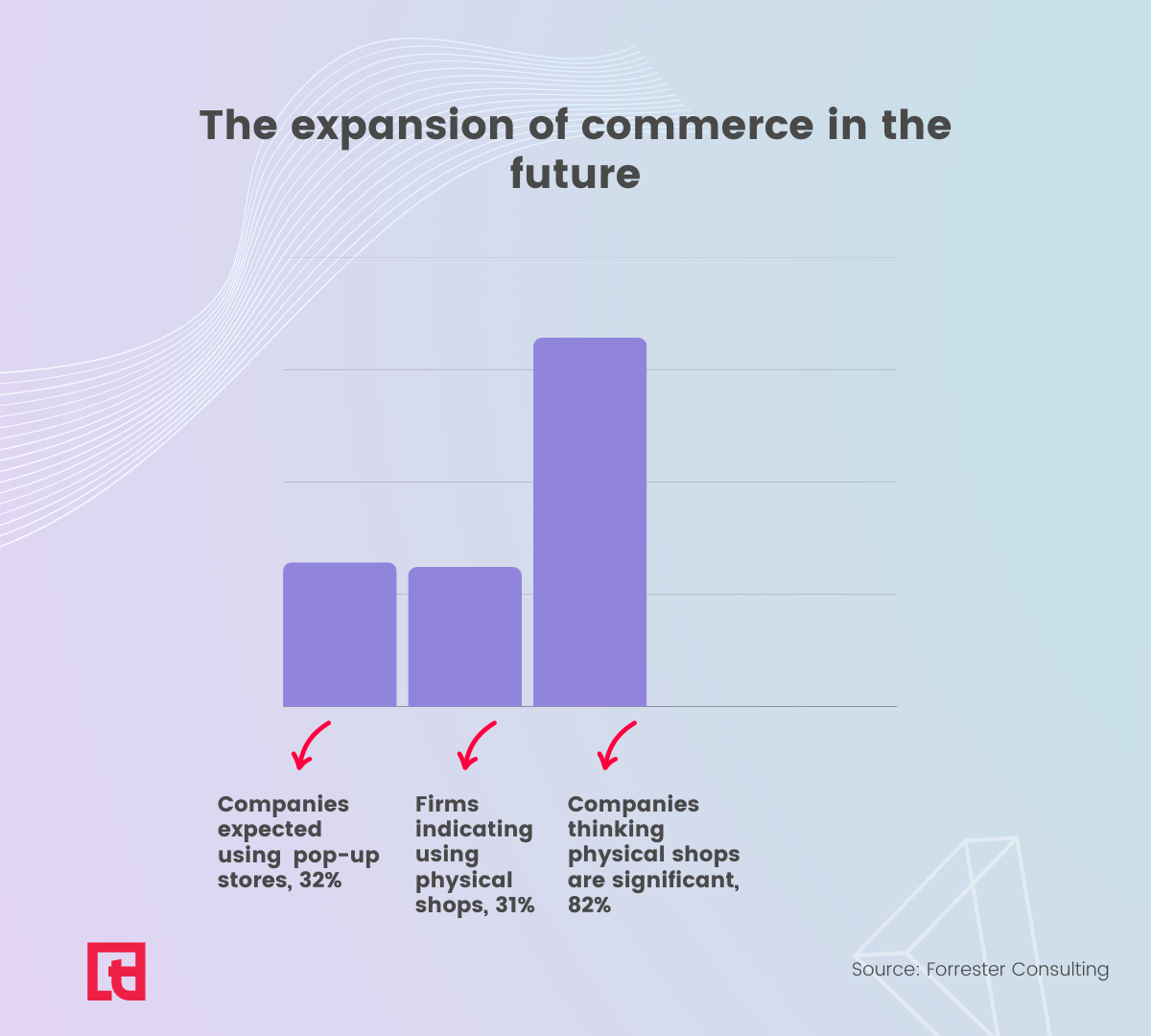 In the year 2023, the concept of purchasing has undergone a significant transformation. It is no longer solely about fulfilling transactional needs; retail establishments have shifted their focus. A substantial 35% of consumers now choose to shop in-store primarily because they genuinely enjoy the overall experience it provides. Additionally, 24% of consumers prefer engaging with products physically before committing to a purchase, highlighting the importance of tactile interactions. This shift underscores the fact that the modern retail landscape prioritizes creating meaningful and engaging experiences for customers beyond the mere act of buying.
The Bottom Line
Customers are increasingly drawn to companies that offer seamless shopping experiences across numerous platforms, and omnichannel branding has become a permanent fixture in the retail landscape. An omnichannel strategy's primary goal is to optimize the customer journey by learning about their habits, behavior, interests, and the material they interact with. Businesses of all sizes can embrace omnichannel strategies to improve their operations thanks to the cutting-edge tools and technology that are now readily available. Furthermore, businesses with strong omnichannel presences may gather useful consumer data from many channels, which is a key asset for enhancing customer experiences. To succeed in this realm, brands must produce marketing content that caters to customer demands and deliver it in a format, channel, and device of their preference, ensuring a consistent and unified global message.