As we approach the end of the year, we are excited to announce some new features in our platform that we think you'll love. We've added a range of tools and enhancements to help you better manage your calls and improve the customer experience.
We are determined to keep bringing you high-quality products and services and continue adding new features in order for you to be victorious among your competitors.
We're committed to providing the best customer service and support. That is also why we focused on delivering support through new channels, infrastructure and performance enhancements, as well as a few additional surprises that will be revealed soon.
New support channels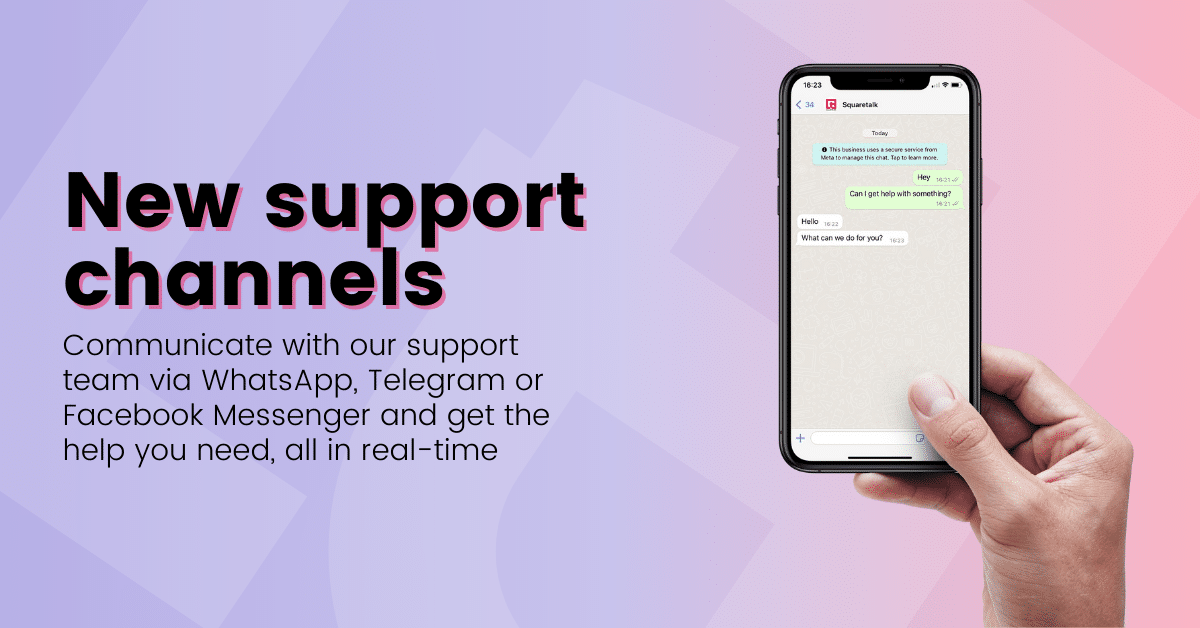 With recent changes in how clients interact with businesses, we want to ensure we are reachable through the channels our customers use. That's why we've added support channels for WhatsApp, Telegram and Facebook Messenger.
Axiom contact center
Reporting system. Bring synchronicity across all data sources, while providing detailed reporting to assess the performance of your calls.
Callback enhancement. Gain more control and improve your services by not leaving a customer waiting in line. Improve customer service by automatically scheduling a call that is convenient for your agents.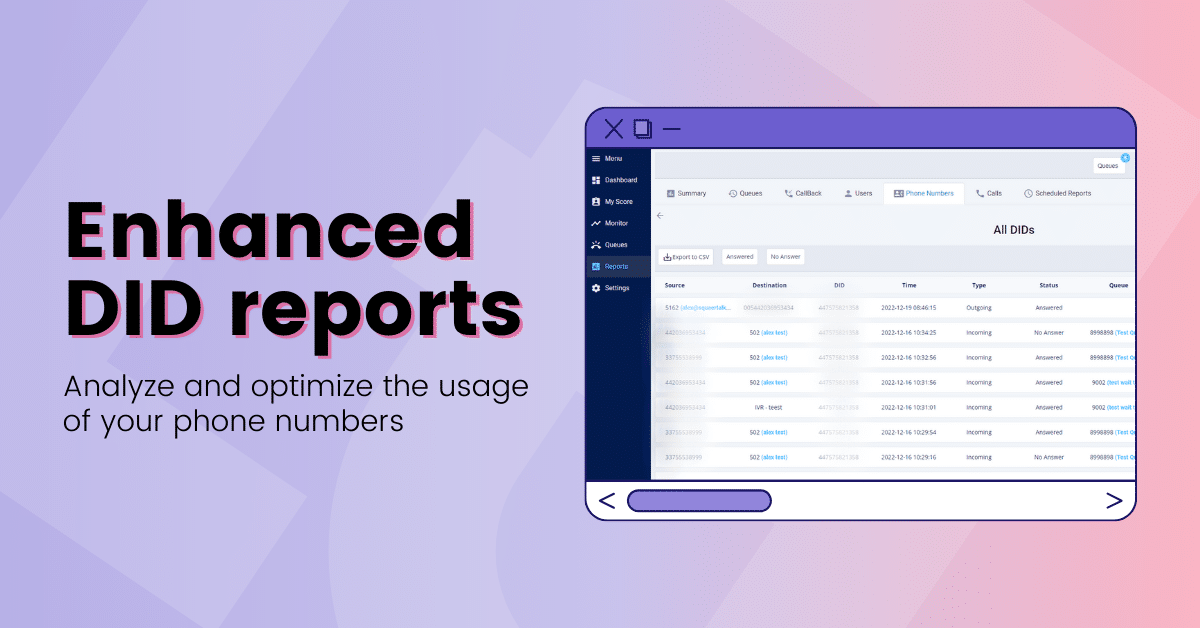 Enhanced DID reports. Analyze the performance of your phone numbers and make informed decisions about how to optimize the utilization of your phone numbers with the help of detailed, accurate, and up-to-date information about how your DID numbers are being used.
New "Work" and "Shift" columns. See how much time your agents are spending on calls as a percentage of their work, which can help you identify areas for improvement and make more informed decisions about how to allocate resources.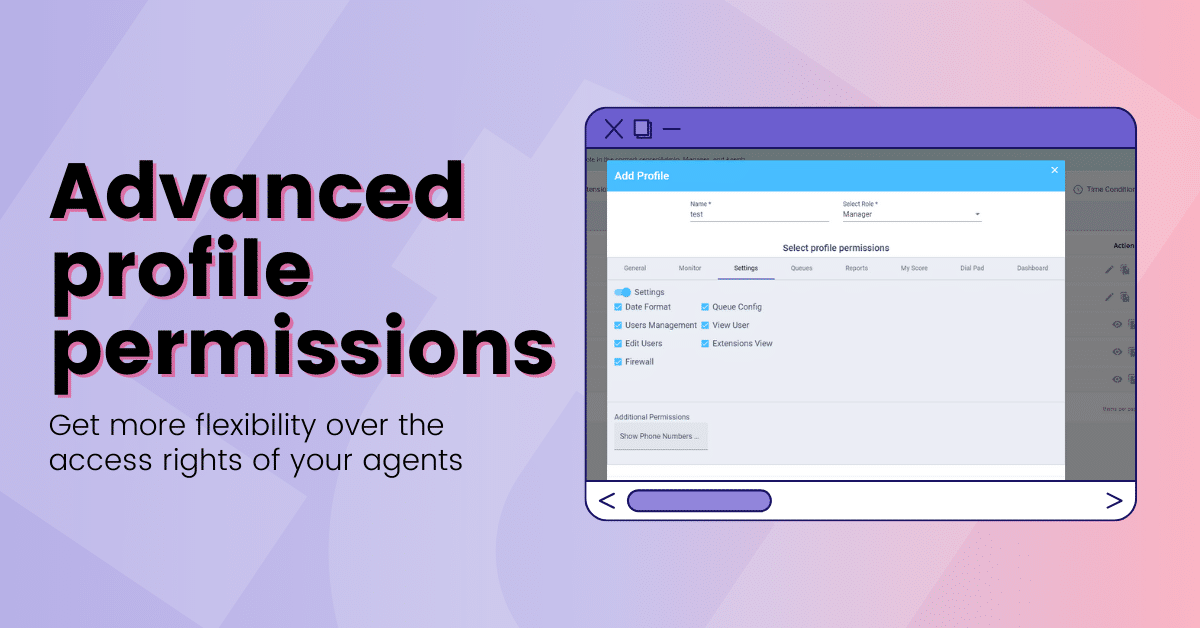 Granularity in profile permissions. Get more flexibility over the access rights of your agents by adding new filters.
Matrix predictive dialer
Smooth integration between Matrix, Axiom and your CRM. Manage all your Call Center interactions within your CRM, having Matrix and Axiom working in harmony in the background. As a result, your agents will have instant access to all the necessary data and work on a sole interface.
Call controlling. Agents will have the ability to decide whether they want to answer the call or not. Call controlling feature gives the power to agents to control the flow of a phone call, including the ability to initiate, answer, hold, or hang up a call.
Enhanced API. Provide your agents with a smoother and more seamless experience by eliminating any delays or disruptions in their workflow. Add users or create new campaigns based on the default campaign settings without switching from your CRM.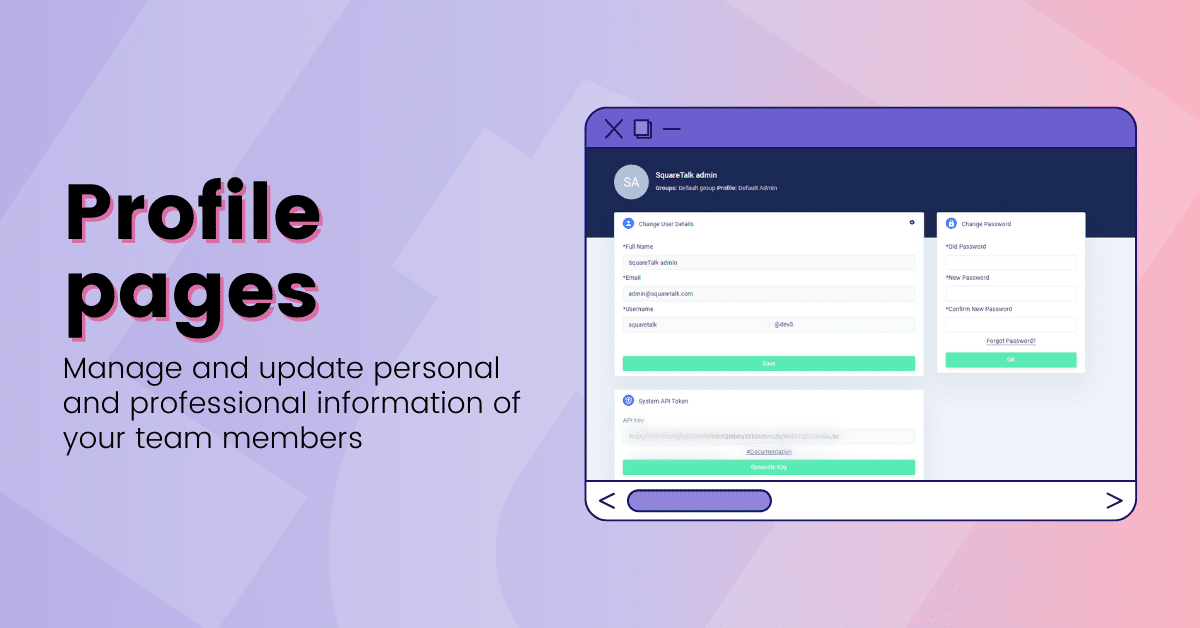 Profile pages. Store and update information about agents or managers, such as their contact information and API credentials.
Improved WebRTC. Get more stable and reliable work environment on our web app, allowing you to concentrate on giving your clients and agents the finest service possible.
Portal (coming soon)
Next year we will launch a brand new billing portal to allow automated payment processing, manage your subscribed users, and provide you with a clear and concise overview of your billing history, including details about past payments and current charges.
Minor enhancements and bug fixes
Tweak: api GET limit of users
Tweak: "Status" column
Fix: update max_trunks master & slave
Fix: save status on dispo
Fix: manual dial and hangup
Fix: logout loop
Fix: inbound rules and inbound logs campaign
Fix: inbound rule owner agent
Fix: import leads table
Fix: hangup error
Fix: export all leads
Fix: error in manual dial and status QUEUE
Fix: Dashboard – Error of "please try again in a few seconds" on requesting product activation
Fix: dashboard – balance synch
Fix: count agent calls
Fix: close callback relation modal
Fix: add required on user fields
Happy New Year!
It was an amazing year and we're looking forward to an even better one in 2023! We hope you and your loved ones have been having Happy Hanukkah, Merry Christmas and a Happy New Year. We wish you and your team a happy holiday season and a successful start to the new year.
We've got some exciting updates planned for next year too, so stay tuned!
Don't hesitate to get in touch with our Support or Sales team with any questions or concerns you may have. We are more than happy to help you!
P.S. As a company, we are always striving to improve and provide the best possible service to our clients.
To help us achieve this goal, we would greatly appreciate it if you could take a few minutes to leave a review about your experience with Squaretalk. Your feedback will be highly appreciated and valued to continue providing you with reliable and efficient communication solutions.
Best wishes for a healthy and successful new year 2023,
Your friends at Squaretalk