If you've been with us for a while, you know we're never satisfied with "good enough." We're on a constant mission to bring you the very best in contact center software.
This time around, we've stepped up our game, bringing you an array of features that are set to redefine your contact center experience. Grab a coffee, sit back, and let us walk you through what's new at Squaretalk.
Axiom Contact Center Upgrades
An Unwavering Foundation: We've updated our infrastructure for stability that's as solid as a rock. You can trust us to keep things running smoothly so you can focus on what truly matters – providing exceptional customer service.
Firewall and IP Access Control: Don't just think of us as your call center solution. We're also your line of defense against the Internet's nefarious beings. Our new Firewall and IP change features add a robust layer of security, safeguarding your call center from hacking attacks.
The "Call Me Back" Widget: Our website widget is now part of the Squaretalk family! You'll find it ready and raring to go, right out of the box. No more customers left waiting in line!
Improved Integration Capabilities: Creating new users and extensions has never been easier. This enhancement to integration is smoother than a perfectly brewed cup of coffee.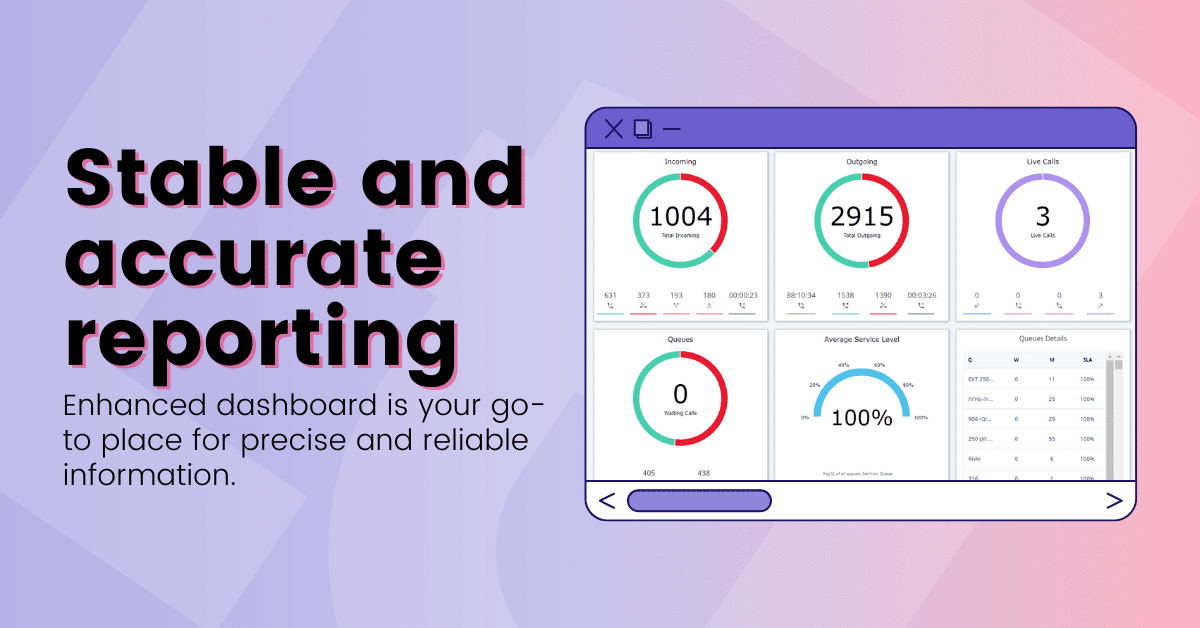 Stable and Accurate Reporting: Our new reports section is your go-to place for precise, reliable information. If the devil is in the details, consider us your exorcists.
Granular Control on DIDs: No more juggling multiple servers. Your DIDs are now more controllable and are presented based on separate operations.
Account-wise Drill Down: Like a hawk eyeing its prey, keep an eagle eye on your spending with our account-wise drill-down feature.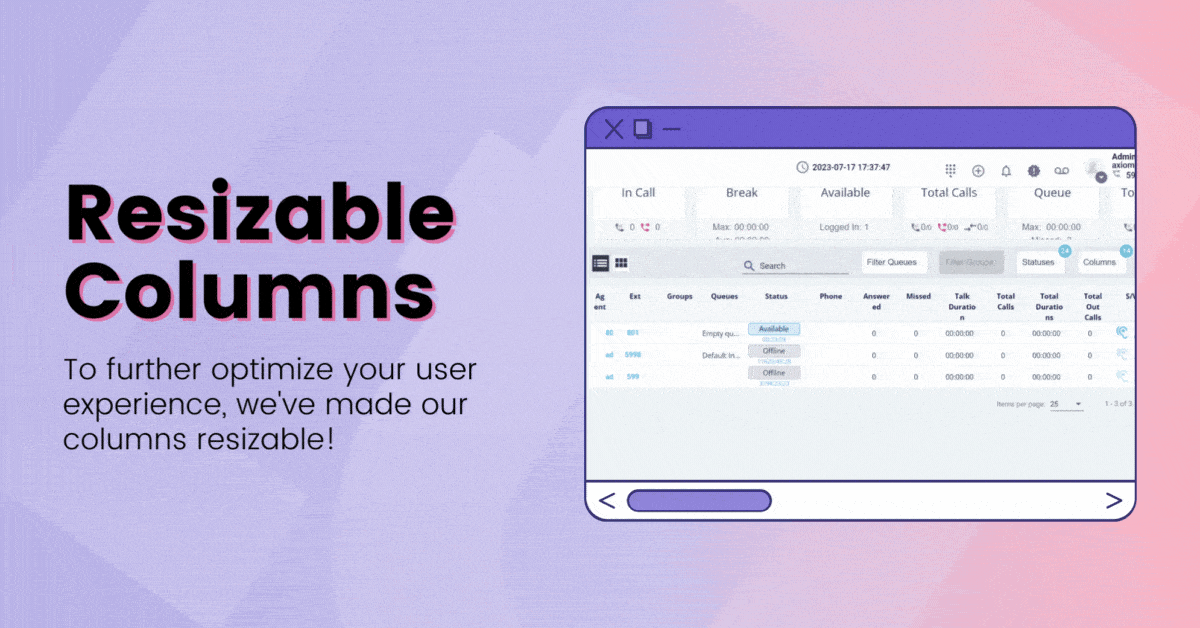 Resizable Columns and User-friendly Status Colors: To optimize your user experience further, we've made our columns resizable and status colors more intuitive.
Matrix Predictive Dialer Upgrades
Dynamic Lead Lifecycle Management: You can go microscopic with our lead lifecycle management. The enhanced statuses option provides a granular view of your leads' journeys.
Music-on-hold Options: Keep your callers engaged with our new on-hold music options. Because nothing says "your call is important to us" quite like a catchy tune.
Manual Blacklist Addition

: You can now add a number to a blacklist manually, freeing you from the shackles of Excel sheets.

Campaign Cloning: Duplicate success with our new option for adding leads to the campaign – by cloning internal campaigns.
Deeper Call Details: Enjoy a deeper dive into your call details with adjustable info that can be changed by admins.
New Lead Addition: Create a new lead without the need to import a file
Profile Edit: Tweak profile and managers' details with ease.
Customizable Effective Calls Setting: You decide what makes a call effective. Whether it's seconds or minutes, you're in the driver's seat.
Assign Campaign per User: Allocate campaigns to individual agents for more targeted outreach.
Quick Search: Locate users and leads rapidly with our new quick search system.
Agent-specific Recording Management: You can now turn off recordings for specific agents.
Improved API: Enjoy more flexibility with additional API options.
Minor enhancements and bug fixes
Tweak: Do Not Call Gov service for Israel
Tweak: Upload multiple CSV/XLSX files when uploading leads
Tweak: Make custom fields visible in reports
Fix: Sync between Lead Lists and Groups

Fix: Timezone on leads' last_call_time

Fix: Import leads

Fix: Export leads
Fix: Dialable & queue performance
Fix: Campaign editing responsiveness
Fix: Filter by DNC campaign in leads
Fix: Receipt of DID removal email notification
Fix: User groups
Fix: Issue with listen/whisper action
Fix: Error in hangup
Fix: List renaming
Fix: Broadcast files format
Fix: Broadcast logs

Fix: Default group to inbound DIDs

Fix: Daily reboot based on client timezone
Fix: Blocking calls when the DST number is invalid
Fix: Sound devices are not found from agent side
Fix: Copy data from comment – agent side
Fix: Duplicate lines on Google Sheet integration
Fix: Three way call recordings
That's all for now, folks! We hope you're as excited about these new features as we are.
Let us know what you think, and as always, happy Squaretalking!