What is TCPA?
Before we can describe what the TCPA actually is, we must first define telephone solicitation. The act of initiating a call or message to any individual with the intent of enticing them to buy, rent, or invest in real estate, goods, or services is known as telephone solicitation.
TCPA or Telephone Consumer Protection Act is the primary federal law governing the regulation of telephone solicitations. The law was signed by US President George Bush in 1991 to protect the privacy of consumers. More precisely, the TCPA forbids companies from calling current or potential customers through automated dialing systems, fake or pre-recorded voicemails, or SMS messages.
Numerous technological requirements for voice messaging systems and auto-dialers are also described. Additionally, businesses must align with stringent solicitation regulations, salespeople must respect the National Do Not Call Registry and attain explicit customer consent to protect themselves from being sued.
Who Must Comply with the TCPA?
As previously stated, the TCPA law strictly regulates phone telemarketing and is in need of consumers. Therefore, TCPA should be followed by everyone, everywhere, who conducts telephone solicitations. Voice calls, faxes, VoIP calls, and text messaging are all covered by the TCPA as of right now.
What is more, according to the law "although the term 'express permission or invitation is not defined in the statutory language or history, there is no indication that Congress intended that calls be excepted from telephone solicitation restrictions unless the residential subscriber has (a) clearly stated that the telemarketer may call, and (b) clearly expressed an understanding that the telemarketer's subsequent call will be made for the purpose of encouraging the purchase or rental of, or investment in, property, goods or services."19 The Commission has addressed prior express consent in other contexts, including the provision of telephone numbers, telephone number capturing, and telephone number registered on the national Do-Not-Call Registry."
However, non-commercial calls are not prohibited since TCPA states that "commercial calls that do not include an unsolicited advertisement or constitute a telephone solicitation; and calls by or on behalf of tax-exempt nonprofit organizations".
How Does the TCPA Protect Consumers?
There are two crucial things to remember when communicating with customers that the TCPA law both firmly opposes and promotes. From a business standpoint, calling consumers is not permitted.
Before eight in the morning or after midnight. (Called the time of the party)
A home phone number included on the national Do-Not-Call list
However, some businesses violate the TCPA regulation, which carries a minimum fine of $500 per call and can go as high as $1500 per call if the customer has previously declined to accept calls from your business. As for fines violating the national do-not-call list, the standard fine can vary from $100 up to $25,000 per call.
Another two key points that the law strictly prohibits are:
Auto-dialed marketing calls and texts
Robocalls (pre-recorded calls)
A company may call clients for marketing purposes without breaking the law. On the other hand, a live person must be on the line. Without the recipient's previous express authorization to be phoned, it is illegal to use pre-recorded voice messages. What is more, auto-dialed calls are forbidden, since, without a specific prior written approval, the potential client (consumer) might be charged for the call.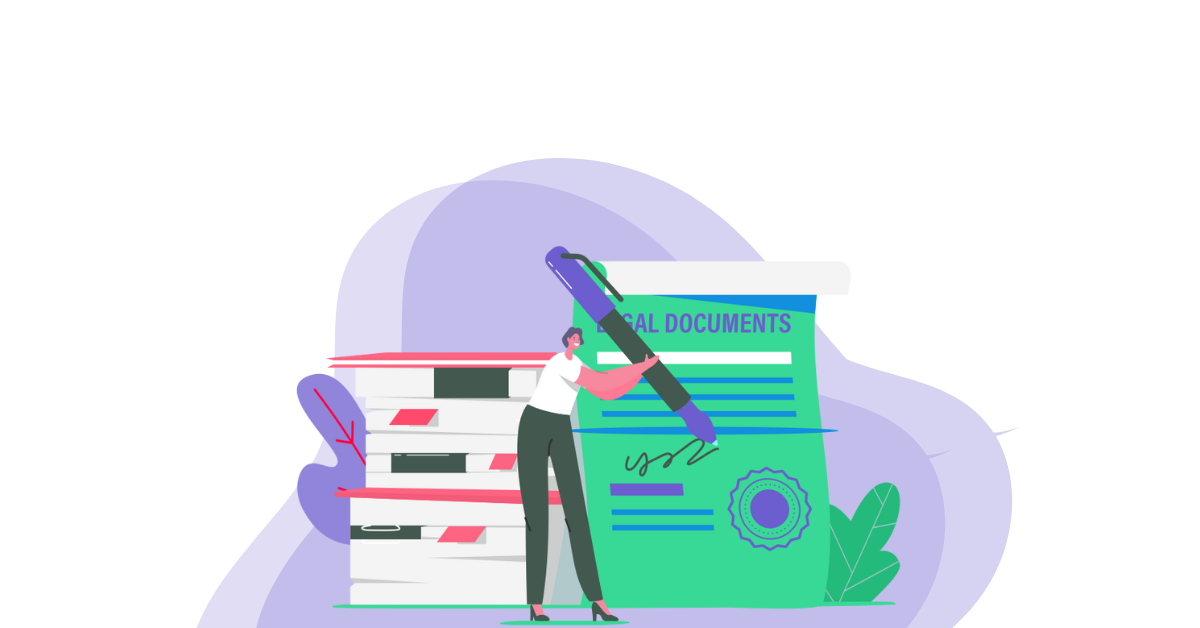 TCPA Compliance Checklist
The TCPA regulates how you can use an auto-dialer to contact consumers and includes a number of different provisions. In order to avoid committing TCPA violations, callers must comply with all the necessary requirements.
All reassigned phone numbers must be avoided by callers.
Regularly checking the national do-not-call list is essential for avoiding TCPA violations. It is important to know that it takes 31 days for the registry to show businesses that a customer has added their phone number in the list. An important factor that you should keep in mind is that wireless carriers assign about 100,000 new mobile phone numbers each day and an average consumer contact list may contain 20% of reassigned phone numbers as potential data.
Identification Requirements
An important requirement of TCPA of callers is to provide significant information including their name, the name of the business or organization they are presenting, and a phone number or address where they can be used in the near future when necessary.
Offer an opt-out
Including an opt-out mechanism is always a priority for both the consumer and your business. Ensure that opt-out notices adhere to the precise and thorough standards outlined in TCPA laws, which differ depending on the type of communication. Some of which include simply confirming the customer's request to opt-out without adding any marketing messages. Furthermore, the text should be sent within five minutes of receiving the opt-out request, the sender either sends the confirming text or indicates that the delay was reasonable.
Internal Do-Not-Call (DNC) List
Occasionally checking and maintaining the internal Do-Not-Call list is vital when preventing TCPA violations. The internal DNC list is specific to every business. Callers must be cautious when calling potential customers who already refused to get calls from your business. However, in many cases regardless of an established business connection, requests from regular customers must also be honored.
What Are The Biggest Risks You Could Face?
Some of the biggest risks when operating a business and following the newest regulations include:
Lead Databases – Sales representatives can find prospective clients by using lead databases. They can be generated from social media posts, public records, and other sources of information. The use of lead databases is not without risk, though. First, calling persons who have not given their agreement to be reached by phone or text message could put you in violation of the TCPA statute. Another danger is that you can attract customers who aren't interested in what you're selling and will instead merely provide you with a fictitious phone number or email address.
Personal Liability – One of the most important things to do when you get a lead is to make sure that you follow all applicable laws and regulations for protecting personal information. One of these laws is the TCPA (Telephone Consumer Protection Act). This law protects people from unsolicited telemarketing calls by requiring companies to get their permission before calling them on their phones at home or at work numbers. Leads need to be kept confidential. If they are not, then the company will lose its competitive advantage. In addition to breaking the TCPA requirements, other serious concerns could negatively impact your organization if you don't maintain confidentiality, such as losing your competitive edge and losing the trust of your clients.
Purchased Lead Lists – Lead lists that have been purchased come with risks for both the company and the client. Customers who acquire their contact information from companies run the risk of getting spam calls from those companies. The company runs the danger of breaking TCPA rules and receiving a fine.
Unsolicited marketing calls – Additionally, it is prohibited by law for telemarketers and marketers to call cell phones without the recipient's express permission. This means that if they don't have the recipient's cell phone number or if the recipient hasn't granted them written authorization, they cannot call a cell phone.
Exceptions To TCPA
As with any law regulation, there are some exceptions that you should keep in mind when doing telemarketing.
Manually dialed calls without a pre-recorded message
Even though it is an inefficient way to contact customers, manually dialed calls are an exception to the TCPA law. It is the only way to stay in compliance with the regulations and still market your business among potential customers.
Made by or on behalf of a tax-exempt nonprofit organization
Non-profit organizations are one of the exceptions to the TCPA law. However, it is essential to know that even though a subscriber's phone number can receive automated calls or texts from a nonprofit. Sending messages to a reassigned phone number is against the TCPA if the number is transferred to a new user without their knowledge.
For emergencies
Calls made when emergency purposes do not participate as a violation of TCPA. Examples of these kinds of permitted calls are usually made by hospitals, healthcare organizations, and the government or those "working on behalf of [any of the aforementioned organizations] at the express direction of such persons".
Not made for a commercial purpose
Calls made for a commercial purpose but do not include or introduce an advertisement or constitute telemarketing; or calls that deliver a "health care" message made by, or on behalf of, a "covered entity" or its "business associate," as those terms are defined in the HIPAA Privacy Rule.
This guideline is not aimed to be legal counsel. The TCPA regulations are only briefly described in the best practices above, and they do not include all the specifics required for compliance.