Businesses aiming to streamline their operations and increase their bottom line may find it advantageous to outsource their IT assistance. It is a choice that many businesses are taking more frequently since it may help them cut expenses and increase efficiency. However, outsourcing is not a universally applicable solution and calls for careful evaluation of a number of significant issues. In this article, we will dig deeper into the world of outsourcing IT support and talk about three of the most crucial factors that businesses should take into account when making this decision.
What is Outsource IT Support?
The practice of using an outside service provider to run and support a company's IT infrastructure is known as IT outsourcing support. One of the key advantages of outsourcing IT support is that it enables companies to concentrate on their core skills while leaving the maintenance of their IT infrastructure to a specialized team of professionals. This can help to reduce costs, improve efficiency, and increase productivity. By outsourcing IT support, companies can also gain access to a wider range of expertise and resources than they would have in-house. The extent of IT outsourcing support can change depending on the particular requirements of the company. Some businesses may choose to outsource only certain IT activities, such as data backup and recovery or cybersecurity. Others may decide to outsource all of their IT support requirements. Typical IT support services include the following:
Network and server management is keeping an eye on and managing a company's network and server infrastructure to make sure it is operating effectively.
Helpdesk and desktop support offers end-users technical assistance with matters like software setups, hardware difficulties, and general IT support.
Cloud services refers to the administration of cloud-based programs and services, such as software-as-a-service (SaaS), infrastructure-as-a-service, and data backup and archiving (IaaS).
3 benefits you should keep in mind when choosing outsource IT support
Cost reduction and productivity and efficiency improvement have already been addressed, but there are still some other vital factors to take into account.
Enhancing Business Continuity
Business continuity is yet another important factor to take into account. Most organizations depend on IT systems and services for day-to-day operations, and any disruption can have serious repercussions including lost income, disgruntled customers, and reputational harm. Businesses may guarantee that their systems and data are frequently backed up and that a disaster recovery plan is in place by outsourcing IT help. When a disaster or outage strikes, IT outsourcing companies can also offer remote access and support to keep business operations running.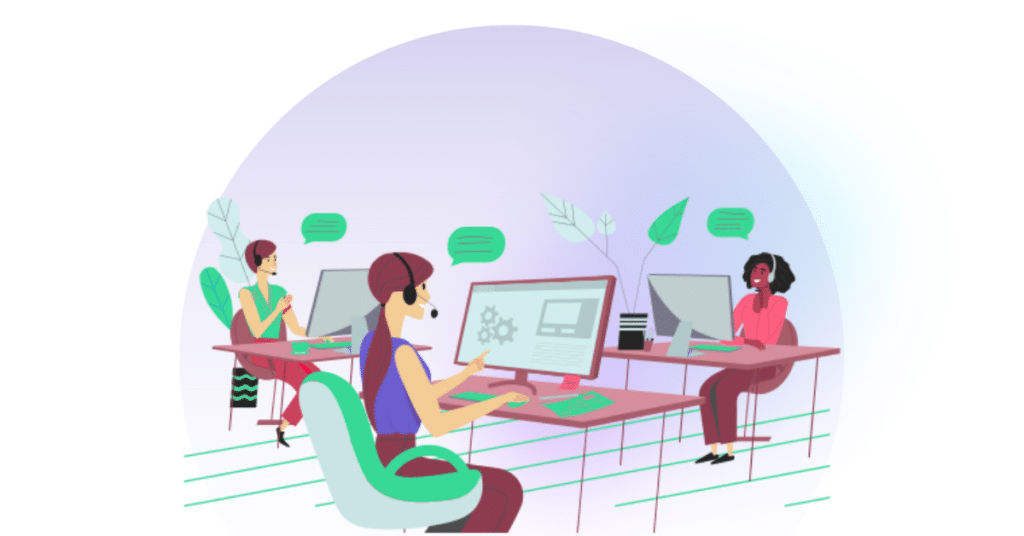 Access to Resources and Expertise
Businesses can access a wide range of knowledge and resources by outsourcing their IT support. The workforce of IT outsourcing companies is often made up of highly skilled, knowledgeable, and experienced experts. Businesses may benefit from this by increasing productivity, decreasing downtime, and improving IT operations. Also, outsourcing IT assistance can give companies access to the newest tools and technology, which can enhance their operations and help them to maintain their competitiveness in their sector.
Advanced Innovation
The ability of a company to innovate can also be increased by outsourcing IT support. IT outsourcing companies are frequently knowledgeable about the most recent technological developments and can offer advice on how firms can use technology to streamline operations and maintain competitiveness. The internal IT team can engage on more creative projects and initiatives by outsourcing IT assistance rather than spending time on basic upkeep and support activities.
While businesses might gain greatly from outsourcing their IT support since it offers numerous benefits beyond cost savings, access to expertise and resources, and improved scalability and flexibility, there are drawbacks as well.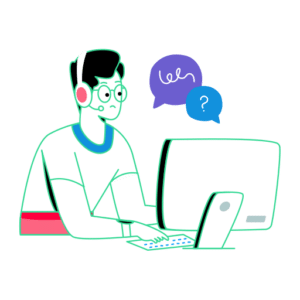 3 of the biggest flaws of outsourcing IT Support
It is important for businesses to weigh all these potential risks before making any decision on outsourcing IT support. For this reason, we have compiled some of the main dangers to be aware of when choosing to outsource your IT support.
Lack of Control
Lack of control is one of the main flaws of outsourcing IT support. Companies who outsource their IT support are entrusting a fundamental aspect of their operations to a third-party service. B companies might not have as much insight into how their IT assistance is used on a daily basis, which can make it difficult to spot problems or implement changes fast.
Challenges to Language and Communication
Language and communication problems are significant threats of outsourcing IT assistance. Due to different time zones and language obstacles, the geographical spread of many IT outsourcing companies can make communication difficult. This may result in misconceptions or delays in problem resolution, which may have an effect on corporate operations.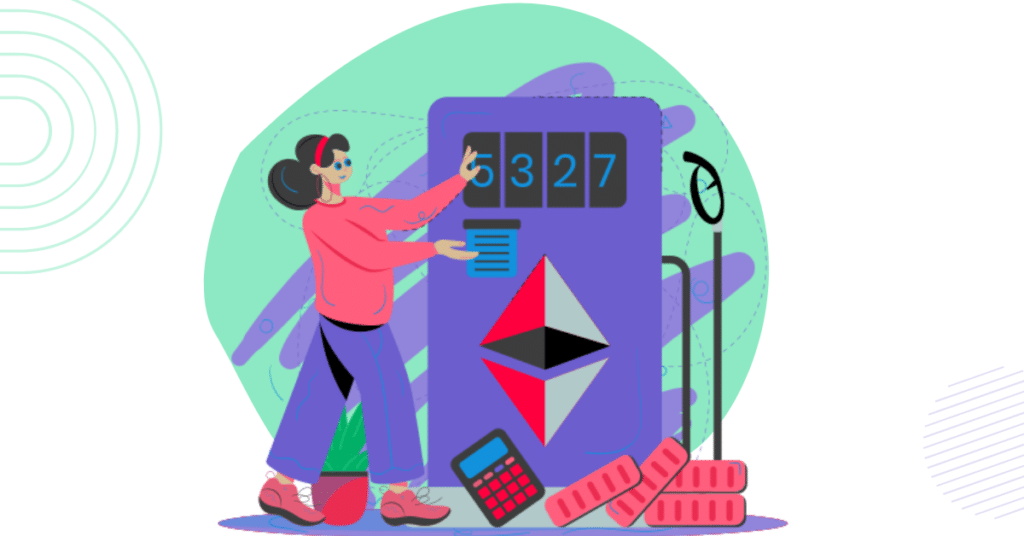 Hidden Fees
Hidden costs are another concern related to outsourcing IT assistance. Although companies may find it more cost-effective to outsource their IT support, it is crucial to carefully weigh all associated costs, such as setup fees, training expenses, and continuing maintenance charges. These expenses might not be noticeable when choosing an outsourcing company at first, but they can accumulate over time. When outsourcing IT assistance, it is essential to perform a full cost-benefit analysis to make sure it is a financially sound decision for the company.
Prior to selecting an IT services outsourcing provider, it's essential to conduct your research and have a solid grasp of your company's requirements. It is essential to look for a company with a solid reputation for offering dependable service and top-notch customer service. Yet, it's crucial to be certain that you understand exactly what you hope to get out of the outsourcing process and what is expected of them. To do that, looking through some of the 3 important factors may benefit you in the near future.
3 Factors when choosing Outsource It Support
To guarantee that your IT service provider integrates seamlessly into your workflow and organization, you need to take a few things into account before you jump on the IT outsourcing bandwagon.
Expertise
Another important consideration when outsourcing IT support is the expertise of the provider. When selecting an outsourcing provider, it is important to ensure that they have the skills and experience necessary to meet your company's needs. This includes both technical expertise, such as knowledge of specific software and systems, as well as soft skills, such as communication and problem-solving abilities. Before selecting an outsourcing provider, ask for references, case studies, and certifications to ensure that they have a proven track record of success.
Scalability
As your business grows, your IT support needs will likely grow as well. When selecting an outsourcing provider, it is important to consider their ability to scale with your business. Can they easily adapt to changes in your technology needs and provide the additional resources you require? Be sure to discuss your future growth plans with potential providers to ensure that they can meet your needs both now and in the future.
Security
In today's digital age, cybersecurity is a major concern for businesses of all sizes. When outsourcing IT support, it is essential to ensure that your company's sensitive data and intellectual property are properly protected. Look for outsourcing providers who have robust security protocols in place, including measures such as firewalls, antivirus software, and regular security audits. Additionally, ensure that the provider has policies and procedures in place to protect against data breaches and other security threats.
The bottom line
Businesses can profit from outsourcing IT assistance and concentrate on their core capabilities by carefully assessing possible outsourcing providers based on their knowledge, security, communication, and cultural fit. When contracting out their IT support, firms should carefully assess the possible drawbacks of a lack of control, language and communication difficulties, and service quality. Companies can decide whether outsourcing IT assistance is the best option for their needs by doing thorough research, selecting a reliable outsourcing provider, and carefully weighing the costs and benefits.