Nowadays companies are putting a lot of effort into improving customer experience. In fact, meeting customers' needs has become a must if wanting to create a successful business. Overall customer satisfaction is up ~2% across most channels over 2020, despite increased demand and challenges. Meeting customer needs and expectations forces companies to spend time and financial resources on providing the best service possible over the market. In fact,  86% of consumers are willing to spend up to 25% extra for better customer service. In addition, companies that provide a superior omnichannel experience for their customers enjoy a 10% year-on-year growth. The vast majority (78.5%) agreed that an amazing customer experience provides a powerful competitive advantage. Furthermore, 66% of customers expect companies to understand their unique needs and expectations. Customers expect connected journeys, and 76% of customers expect consistent interactions across departments.
What is Agent Experience (AX)?
These statistics very well show the long-term improvement in the customer experience, but what about the agents who support the efforts made to ensure customer satisfaction? Forbes Insight shows that 89% of revenue growth leaders state that improving the experience for their employees leads directly to an improved customer experience. Going forward with the main question "What is agent experience?", we need to think about the agent's physical, mental and financial well-being and take a closer look at it. Basically, similar to the customer experience, agent experience is every interaction the company creates with its employees. All of this is of a great importance to each company since employee engagement is 1.5 times higher at businesses that thrive at providing excellent customer service than at those that don't. In turn, businesses with engaged employees outperform their rivals by 147%.
It is a well-known fact that call center employees must deal with some of the most irate clients on both incoming and outgoing calls. Unfortunately, working in this profession frequently results in depression as well as extreme and persistent stress. According to a Cornell University research, 87% of call center workers say their jobs are very stressful. 80% of agents report that irate clients blame them for circumstances that are beyond their control, which is another statistic that supports the unfavorable working environment. Burnout is a concern for 74% of call center employees, which leads to the fact that the average call center agent only works for three years. When taken from a business standpoint, replacing each call center agent after a three-year training period represents a significant loss of resources, time, and effort. On the other hand, replacing tired and unsatisfied workers with new, unanticipated employees does not result in high production or full customer satisfaction. Additionally, this affects both the employee and the business, since 33% of an employee's annual salary will be lost when they quit their position. According to Glassdoor, it can take up to 52 days to fill a post, and costs an average company, situated in the United States almost $4,000 to hire a new employee.
In addition, businesses and organizations that use the customer experience method focus more on increasing customer loyalty than they do on acquiring new customers frequently. This is because increased customer loyalty results in higher conversion rates, effective planning, regular shopping, and, last but not least, better word-of-mouth advertising. The shared values between a company and its clients that result in dedication due to the emotional connection with the organization are one of a business owner's most essential goals in fostering loyalty among current customers. Similar to how vital client loyalty is, agent loyalty is also crucial for each company/organization. Supporting this observation, a research made by McKinsey states that about 70% of the participants are likely to remain in their position because they firmly support the mission of their organization and value the nature of the work. Creating loyalty among agents that are passionate about the success of their company and feel that working there is in their best interests, always strive to improve themselves and their role. Moreover, employee's happiness and loyalty can boost output by up to 12%.
Since earning an agent's loyalty is crucial to a company's success, you might wonder what could be done better to improve the agent's experience. We took into consideration McKinsey report that claims agents are happy when they:
believe in the mission of the company they are working for;
professional prospects and a sense of belonging;
take care of your workload.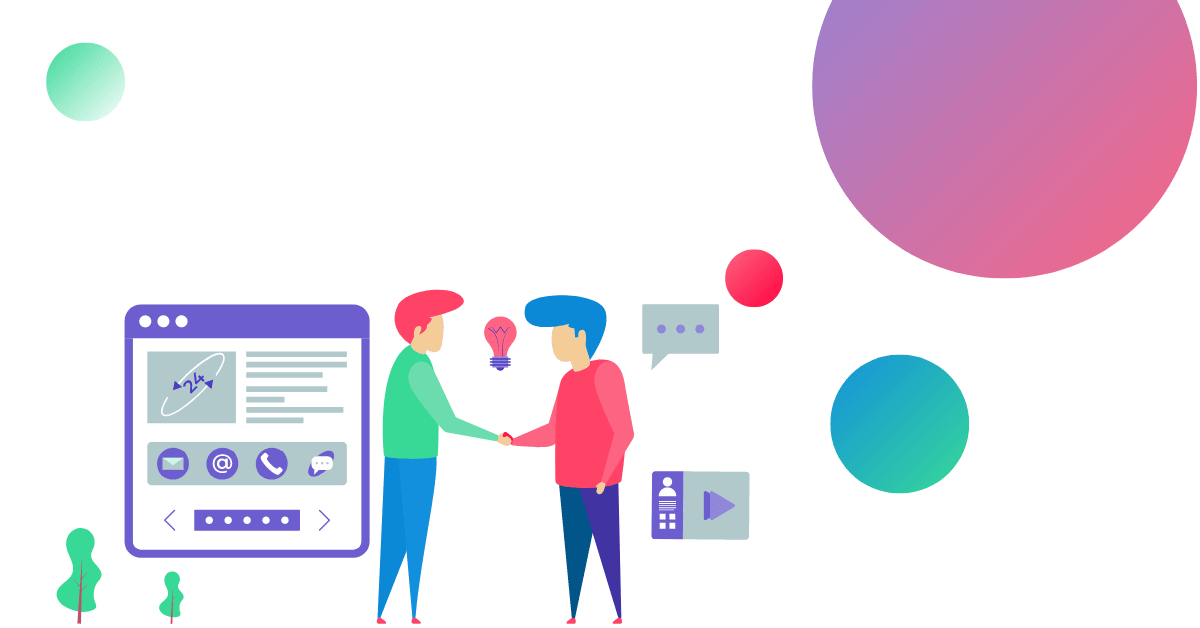 How to Improve Agent Experience
Any investment you make in your employees is also a long-term investment in your consumers since agent experience and customer experience go alongside one another. So, where should we begin?
Technological Change (using the right kind of software)
In order to improve customer service and boost sales, call centers must employ increasingly sophisticated software. In order to give consumers a speedy response, agents need to be able to obtain information quickly and grasp what customers are asking for more quickly. It is no secret that the use of digital technologies, such as AI and chatbots, is expanding, and this is having a significant impact on the call center sector. These types of digital tools have the potential to significantly improve how customer service representatives connect with clients and fulfill their responsibilities.
Supportive Work Environment
An encouraging work environment has a big impact on call center agents. Higher levels of customer satisfaction, customer retention, and sales can be attained by providing agents with a positive work environment.
A setting that promotes efficiency, collaboration, and creativity is one that is supportive of call center employees. Additionally, it should be one that makes each agent feel valued and pulls out their finest qualities.
Adding Remote Working Options
Agents in call centers are now able to work remotely because of the development of the internet and the spread of mobile devices. There are several advantages to this. One benefit is that it enables agents to work from any location, which is useful if they reside in a rural area with few employment opportunities. As long as they have an internet connection, employees can work from home or any other location, which lowers the need for companies to offer physical office space for them. Another huge advantage is the time they will spend less on traveling rather than engaging with family and friends interactions or other leisure activities during the free hours.
Agent experience Metrics (Feedback)
In a call center, the agent is the first point of contact for the customer. The agent's job is to listen to the customer and try to resolve their issue. This can be anything from booking a flight or hotel, to setting up an appointment for a new phone. This is why it is of utmost importance to listen to their insightful information on how to improve their interactions with the customer to improve both customer and agent satisfaction. This could be easily done by using different metrics or AI-powered chatbots as an alternative way of providing feedback from agents.
Conclusion
If businesses want to ensure excellent customer experiences, they must prioritize agent experience. They can accomplish this by fostering a positive work environment where people feel valued and appreciated for their contributions. The longer your employees stay, the more engaged they are. As a result, you build a community of contented agents who provide superior service and expand your clientele of contented clients. Each contact center has the ability to make a difference in one of these four areas, and doing so can have a significant effect. However, businesses that seek to foster a culture where staff members have time to interact with colleagues and managers and have a strong sense of community at work will definitely be rewarded.