In recent years, remote working and outsourcing have witnessed substantial advancements, driven by companies' efforts to adapt to the rapidly changing economic landscape.
What began as an extreme measure against the sudden and widespread disruptions caused by the pandemic is now turned into an extensive measurement of employee productivity, management, and work-life balance. In fact, 29% of business leaders have not taken any measures to track productivity remotely. When asked, what is the biggest concern of business leaders, 30% of them replied – maintaining the corporate culture. Furthermore, 61% of business leaders have implemented more frequent manager-employee check-ins to follow employees' status closely. 
To answer the above questions and emphasis the topic, we are going to follow the historical path of events starting with before and after the pandemic. What is more, we are going to look closely at modern employee and their workplace flexibility, views, and values. 
Remote Work Is "The New Normal"
Before Covid-19
European statistics from 2019 show that only 5.4% of employed people were working remotely. What is more, 36% of self-employed people were working from home. What is more, only 7% of the population around the world was working from home prior to the pandemic, according to ILO statistics.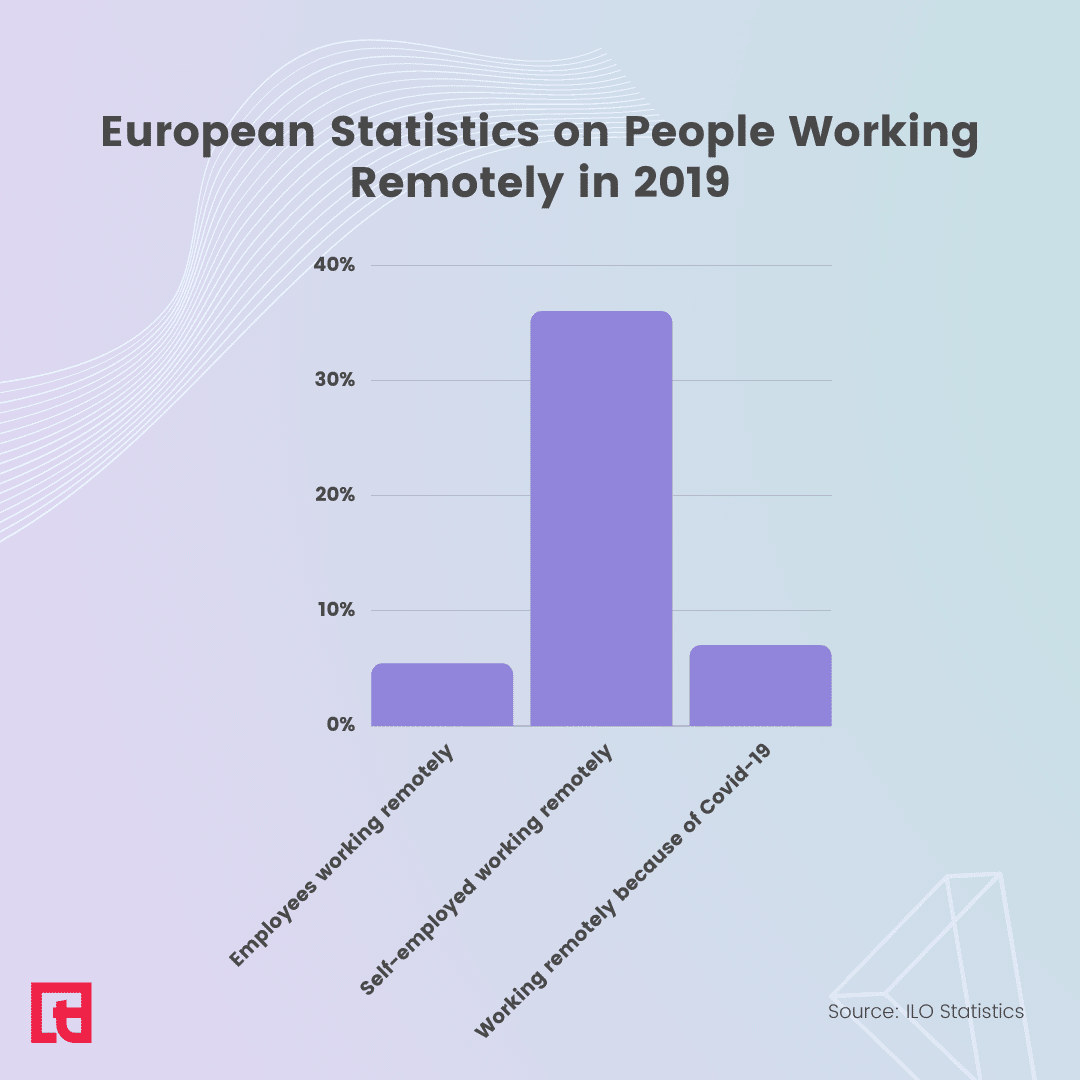 Moreover, companies were emphasizing team building and creating good everyday connections with their employees. Productivity of each employee was measured not only by the work done each day, but also by socializing with the team. Could you imagine that only 3 years ago most of the population around the world was going to the office every single day? 
After Covid-19
We cannot continue the article and address the question "how many people work remotely?" without mentioning the period during COVID-19. Close to 70% of full-time workers were working from home. A survey conducted by Upwork states that due to COVID-19, 61.9% of the companies were planning more remote work now and in the following years to come. It is important to mention that after the pandemic remote employees save an average of 40 minutes daily from commuting. But what is the situation as of today? In 2022, 16% of companies in the world are 100% remote, 44% of companies don't allow remote work.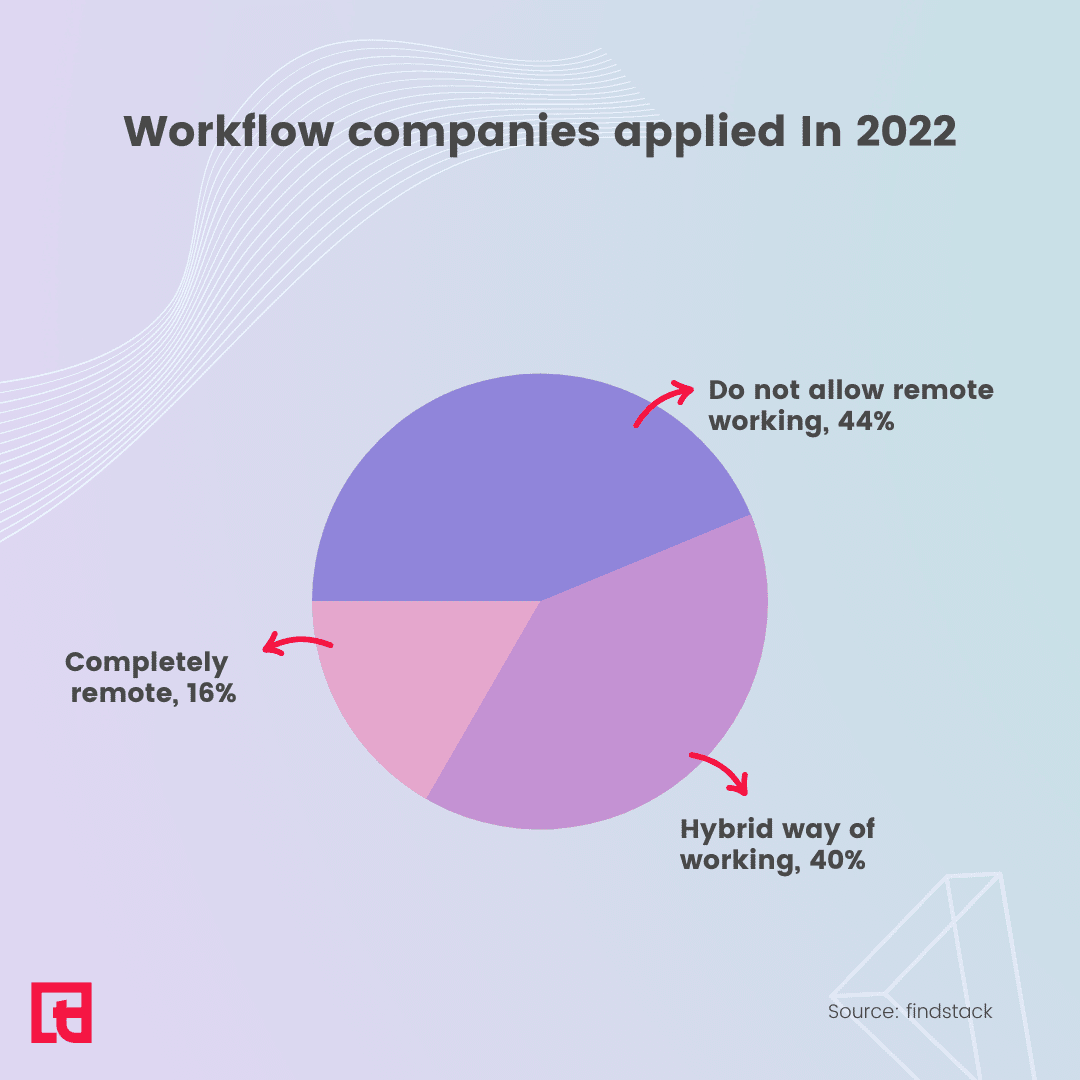 However, 27% of employers have reported increased company productivity. But what is the perspective on remote working by the employees? Do they like working remotely and how are they feeling in general?
Employees' perspectives on Working Remote
Starting with statistics from 2021, employees stated that 90% of employees that worked from home during the pandemic said they were as productive working remotely when compared to the office. 84% of employees also said that working remotely after the pandemic would make them happier, with many even willing to take a pay cut.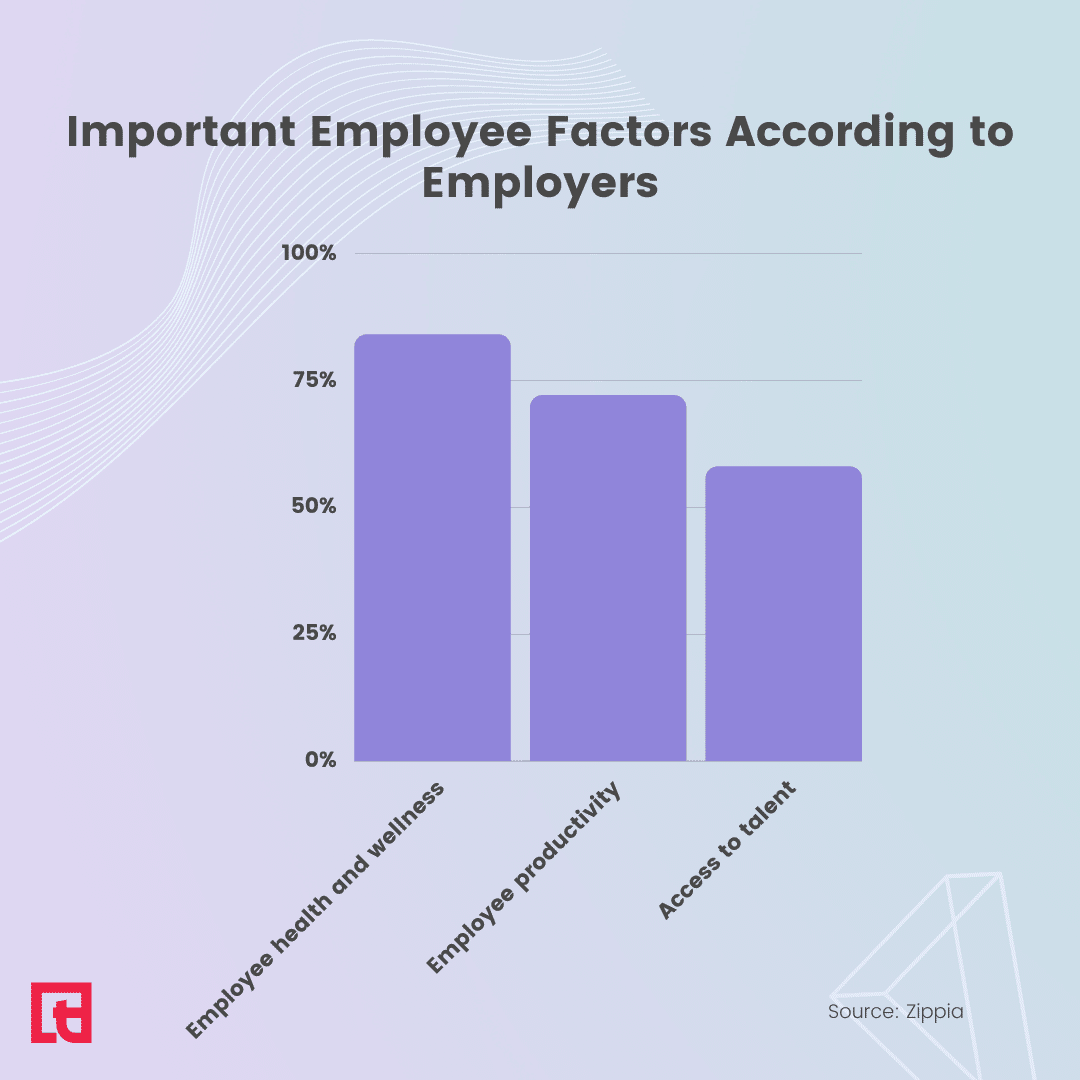 Another survey report conducted by Owl labs also states that remote workers are happier and would be more willing to stay in their jobs longer. It is reported that remote workers are 22% happier than workers who always work in an onsite office environment. Moreover, remote workers are reported to have less stress, more focus, and a better work-life balance. Watching working remote tendencies grow, makes people choose more flexible working hours. Additionally, 69% of millennials would give up on certain work benefits for a more flexible working space. The biggest threat according to businesses (as we already mentioned) so far is that they are not able to fully control their employees while working. However, in the office, people are more likely to interact with each other and be distracted easily. That is one of the reasons behind the fact that 78% of remote employees agree they want to work remotely to avoid distractions. 
Remote working effects on businesses
78% of a group of 669 CEOs believe remote collaboration has to be thought of as a long-term business strategy. 77% of employees say that working remotely will help their company lower operating costs. But is that true according to business owners? 
In spite of the above data, most employers are not tone-deaf to the needs of their employees. In fact, 84% of company leaders see their workers' well-being as a top priority, followed by productivity (72%), and maintaining the same access to discovering new talents & aligning their new hires with the corporate mission (58%). Another fact is that companies save $11,000 per year per part-time remote worker, on average. However, even though the majority of statistics state the benefits of remote work, 69% of negative or no-growth companies focus on becoming either entirely remote or entirely in-office. What are the negative aspects and can we control them even by using a computer? 87% of employees consider the physical office to present an increased opportunity for collaboration among team members. Moreover, 34% of workers with less than 5 years of experience in their role feel less productive working from home – likely because they lack the support and guidance of more experienced employees. Nonetheless, 55% of workers would still prefer to work remotely three or more days a week.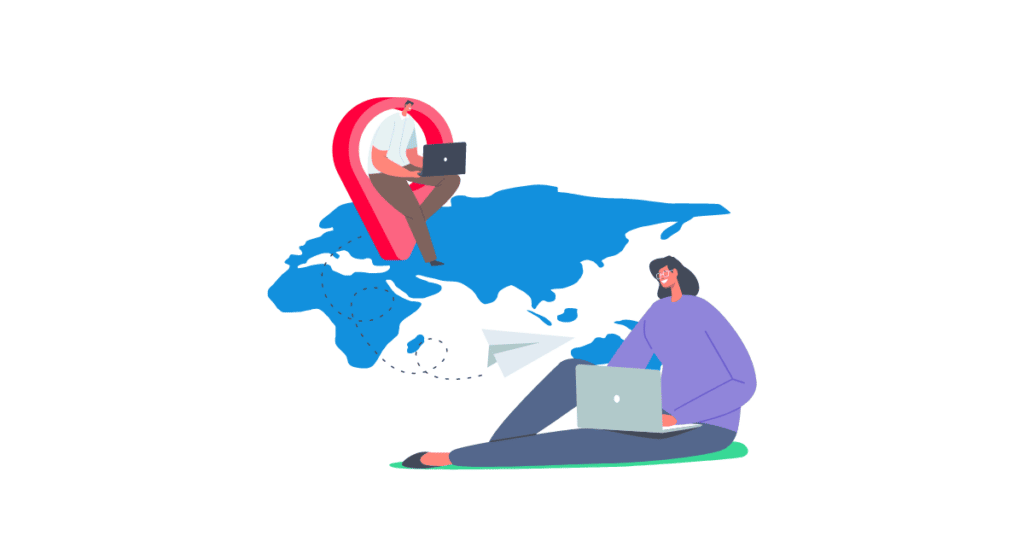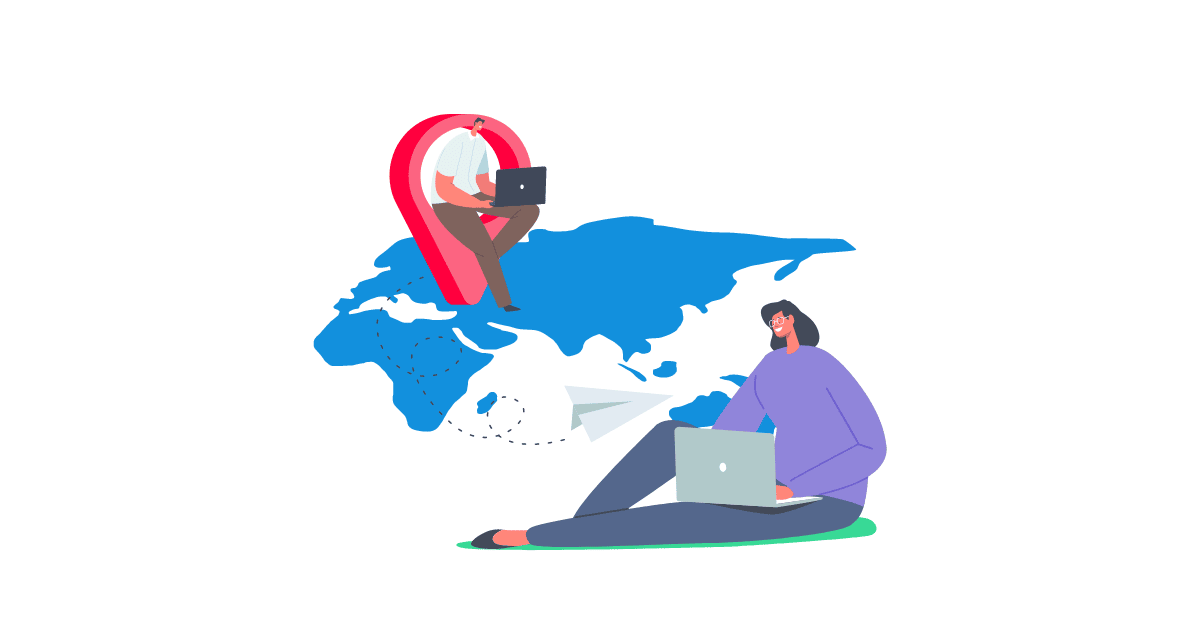 The Bottom Line
There are numerous reasons and statistics showing both positive and negative outcomes of remote working. An alternative way of implementing a positive result is implementing a hybrid way of working. In fact, 74% of U.S. companies either are currently using or plan to implement a permanent hybrid work model. Either way, remote working now is an inevitable part of our lives. Research by Upwork states that, by 2028, 73% of all departments are expected to have remote workers. What will happen only time can tell, but by then we will follow the topic closely.