Chat GPT (Generative Pre-trained Transformer) is a language model designed to understand and respond to natural language input. Chat GPT is a machine learning-based tool that can understand natural language and generate appropriate responses, making it a valuable asset from a business perspective. Moreover, it has the power to revolutionize how businesses interact with customers and improve customer service capabilities. 
What is more, statistics clearly shows the huge interest people have towards this extraordinary AI. According to SimilarWeb Chat.openai.com has been accessed nearly 1.8 billion times in the last 60 days. This is a 180% rise from the 1 billion in February 2023. And around 7 times more than the 266 million visits in December 2022.
Integrating Chat GPT into BPO operations can provide clients with a more personalized and efficient customer service experience. Chat GPT can simultaneously handle a large volume of customer inquiries, reducing response time and improving customer satisfaction, and could significantly impact customer loyalty. When customers receive personalized and efficient support that meets their needs, they are more likely to develop a sense of trust and loyalty towards the brand, leading to long-term customer relationships and increased customer retention.
To use Chat GPT effectively in a BPO or call center, it is essential to train it with relevant data, use it to handle routine queries, integrate it into the customer service platform, monitor its performance regularly, and use it to supplement human agents rather than replace them. By following these tips, Chat GPT can be a valuable addition to any customer service strategy.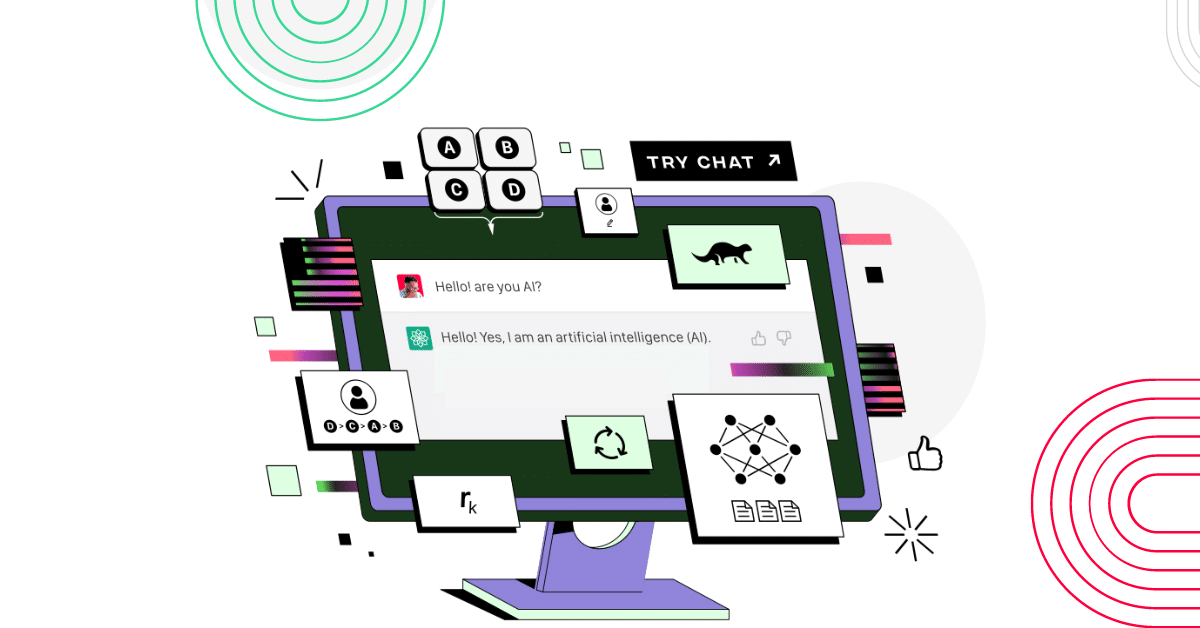 How Chat GPT could be effective for the business process outsourcing industry?
In recent years, BPO has become an integral part of businesses looking to streamline their operations and reduce costs. Outsourcing non-core activities such as customer service, accounting, and data entry to third-party service providers has become a popular way to improve efficiency and focus on core competencies. However, with the advancement of technology, the BPO industry is rapidly evolving, and companies are looking for innovative solutions to stay ahead of the competition.
This is where Chat GPT comes in. By integrating Chat GPT into their operations, BPO companies can provide a more personalized and efficient customer service experience to their clients. Chat GPT can handle a large volume of customer inquiries simultaneously, reducing response time and improving customer satisfaction. It can also provide 24/7 support, which is particularly beneficial for businesses that operate across multiple time zones.
Moreover, Chat GPT can be tailored to a company's unique requirements. It can be taught on a business's unique product or service, enabling it to give customers precise and pertinent answers to their questions. In order to offer a smooth client experience, BPO organizations might combine it with other business tools like customer relationship management (CRM) systems.
The fact that Chat GPT may be used for a multitude of purposes besides customer service is another benefit. It can be applied to employee training as well as lead generating and sales support. Also, it can be utilized to automate monotonous operations like data input, freeing up staff members to concentrate on more value-added work.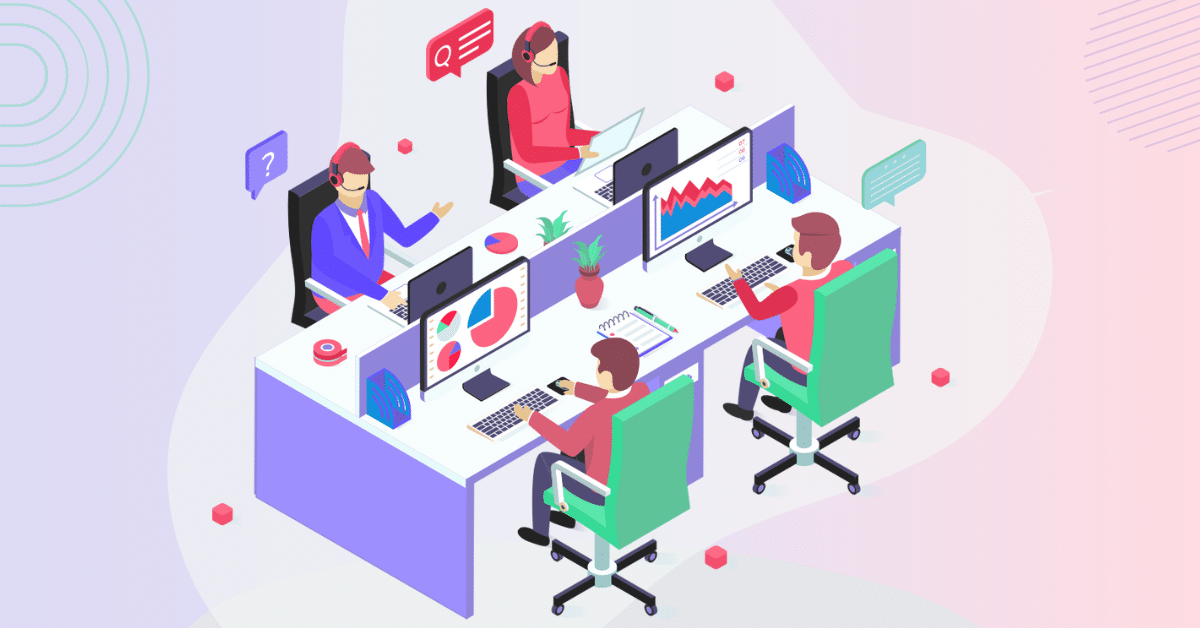 How to use Chat GPT in your favor?
As the technology continues to advance, it is likely that Chat GPT will become an essential tool for businesses looking to stay ahead in the competitive BPO landscape. Furthermore, Chat GPT is a versatile tool that can increase productivity in a number of sectors because it can be utilized for a wide variety of tasks. Here are some tips on how to use Chat GPT effectively in your BPO or call center.
Train Chat GPT with relevant data
The first step in using Chat GPT in your BPO or call center is to train it with relevant data. This could include transcripts of previous customer interactions, common customer queries, and other relevant information. By doing this, you can help Chat GPT understand the context of your business and the needs of your customers.
Use Chat GPT to handle routine queries
Once Chat GPT has been trained with relevant data, you can use it to handle routine queries. For example, Chat GPT could be used to provide customers with information about your products or services, answer frequently asked questions, or direct them to the appropriate department or agent. What is more, Jaime Jay, Owner of Bottleneck Distant Assistants says: "We spent a lot of time researching ideas and topics to market our services, and that has been cut in half now since we are able to create social media plans and posting calendars with just a few clicks of the keyboard. It's been an absolute game changer with regard to leveraging our time and our clients time. We were able to build out training specific to AI for all our assistants so they can leverage their talent and enhance their creativity. However, our impact on content creation has not only increased, but the amount of time it takes to generate all the extra, and quite frankly interesting, content has been cut in half."
Integrate Chat GPT into your customer service platform
To make the most of Chat GPT, it's important to integrate it into your customer service platform. This could involve using a chatbot or virtual assistant that customers can interact with via your website or app. By doing this, you can provide customers with a fast and convenient way to get the information they need. For example, Ashish Biyani, Co-founder of DeskMoz said "We currently offer only live chat support. So, you can call us a chat center. So far, by using Chat GPT, there has not been any change in training or skill requirements but we foresee a change in the roles and responsibilities of the QA Team of our chat center. Furthermore, Chat GPT has affected our chat center's efficiency, customer satisfaction, and overall performance. With the help of Chat GPT, the Chat Agents can now understand such peculiar chats very easily. Although Chat GPT's API documents are pretty elaborate, lack of personal support turned out to be a big obstacle for us in determining which version of Chat GPT matches our requirements the best way. We had to resort to elongated trials & testing to make the decision.". Another company that integrates Chat GPT into their customer service platform is Puremoderation and Gearinc. Justin Tu Nguyen, Business Development Manager shares: "We love to use it, because it helps us to improve our pre-prepared conversation script. Overall, it is a little improvement in customer satisfaction."
Monitor Chat GPT performance
It's important to monitor Chat GPT's performance regularly to ensure it's providing accurate and helpful responses to customers. You can use metrics such as customer satisfaction ratings and response times to evaluate Chat GPT's performance and identify areas for improvement. Ashish Biyani also mentions this: "It's crucially important that Chat GPT's performance is monitored on a continual basis. Its responses are changed on the basis of what feedback they got previously. No feedback signals it to follow the same pattern & tone of responses. If not interfered timely, it can turn into a ticking bombshell for your business. "
Use Chat GPT to supplement human agents, not replace them
While Chat GPT can be a useful tool in your BPO or call center, it's important to remember that it should supplement, not replace, human agents. There will always be complex queries or issues that require a human touch, and it's important to have a team of skilled agents on hand to handle these situations. Another expert who shared his expertise with Chat GPT is GQ Fu, Co-founder of LTVplus. Furthermore, he shared with Squaretalk: "We understood that AI (with the release of ChatGPT) is able to give our agents superpowers. For example, reducing handle times — AI is able to analyze and prepare great responses that agents can then curate and use. This gives a single agent the superpower to respond to many more tickets with personalization at scale. And this is just one use case. Imagine what else you can do with AI and human curation for customer service. We have seen great success in productivity and efficiency after using an AI Assistant that supports our agents. First response times, handling times, customer satisfaction, overall performance have all increased as a result of our trials." Scott Stavretis also says: " At Acquire BPO, we have found ChatGPT technology cannot only great assist CX agents and the like but also found there to be immediate benefits for our internal support services. We operate a very large IT service desk and have found ChatGPT can not only reduce our response time and handle a larger volume of inquiries but can also assist the agents directly with an appropriately tailored response that improves overall internal CSAT."
By following these tips, you can effectively integrate Chat GPT into your BPO or call center operations and provide customers with a better overall experience. With the right training and monitoring, Chat GPT can be a valuable addition to your customer service strategy.
As a language model designed to understand and respond to natural language input, Chat GPT can be an excellent tool for businesses looking to improve their customer service capabilities. BPOs (business process outsourcing) and call centers, in particular, can benefit from integrating Chat GPT into their operations. "AI is a tool for transformation," said Dean Pascoe, president of Boomering Inc. "It aids in crafting tailored scripts for each client, handling delicate inquiries, and even gathering feedback. While it's not perfect, it's a continually learning entity that's becoming increasingly cost-effective to implement. Now, businesses in the BPO industry face a critical choice: adapt to this evolution or risk being left behind. Neglecting to jump on the AI bandwagon poses a threat to your business."
The Bottom Line
Overall, Chat GPT has the potential to be a game-changer in the BPO industry. By improving efficiency, reducing costs, and providing a more personalized customer experience, it can help BPO companies stay ahead in the competitive landscape.
However, it is important to note that Chat GPT is not a one-size-fits-all solution. Before using Chat GPT, BPO businesses must carefully assess their needs and resources. Proper training and customization are necessary to ensure that the system provides accurate and relevant responses to customer inquiries.
Furthermore, while Chat GPT is capable of handling a high amount of consumer inquiries, it is not a replacement for human customer support employees. To give the finest customer service experience, BPO organizations must find a balance between automation and human engagement.